According to a report, A bug in the Apple App Store accidentally erased more than 20 million ratings of popular apps such as Google, Microsoft, Nike, Starbucks and Hulu among others.
Many developers, large and small, woke up last week to a very sad reality, where their apps were stripped of thousands of app ratings.
The bug was caused by an error in a 'sweep' of the App Store. The error, which lasted two days last week, caused over 22 million scores and reviews to be erased from over 300 apps from more than 200 developers. On average, app ratings dropped as high as 35% after the purge.
The timing is interesting. If you recall, just about a year ago Apple did something similar which they later called an "error". This however feels a little different.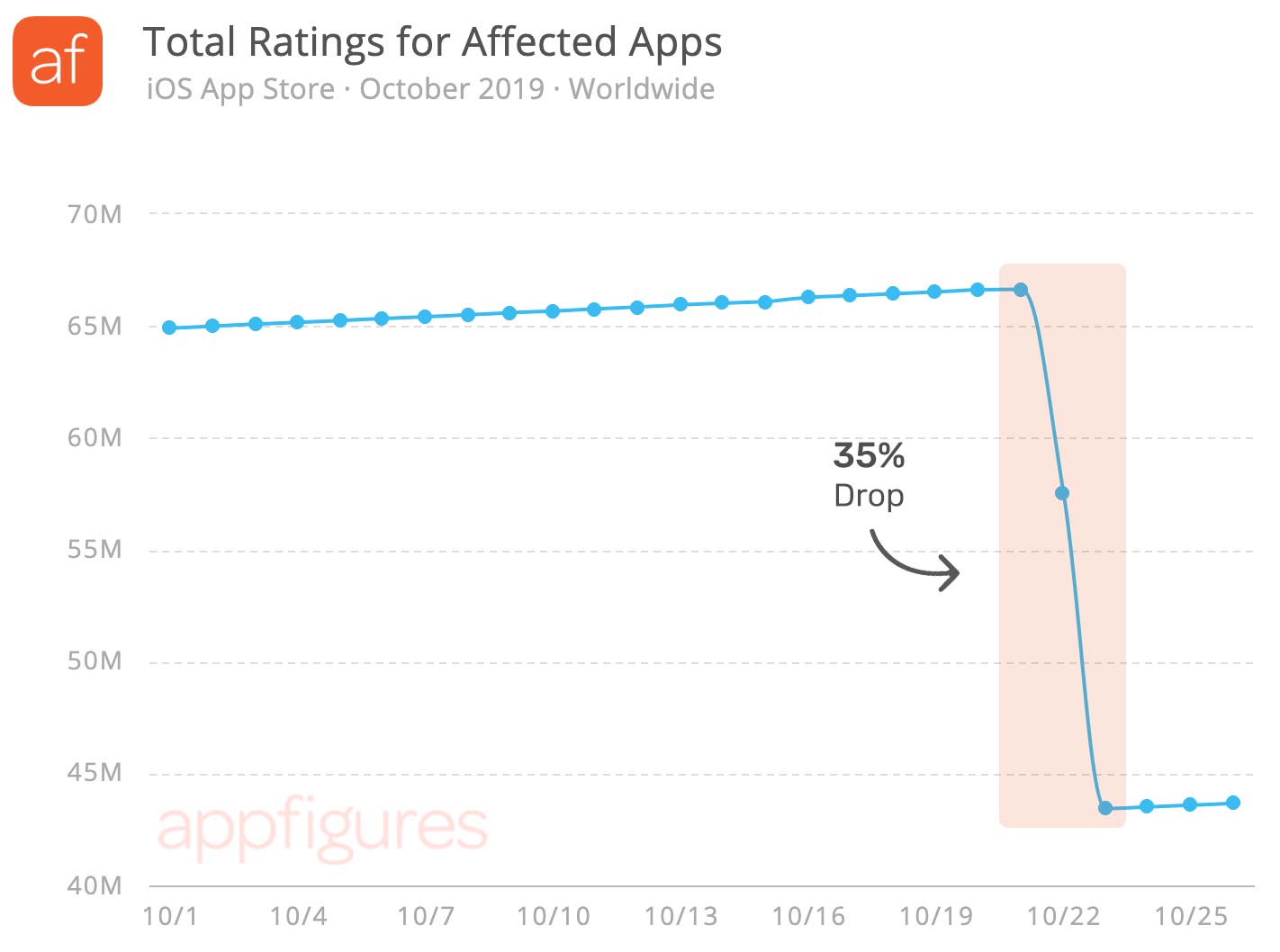 According to Appfigures, the bug reportedly broke out on October 23 and was being resolved as of Tuesday. The global sweep affected affected 155 countries, whit the US the hardest, with 10 million app ratings disappeared. Australia came second, with 2.7 million deleted app ratings.
"More than 300 apps from more than 200 developers, both popular and indie, were affected by this sweep, which erased over 22 million reviews between October 23 and 24.
On average, the apps saw a 50% decrease in ratings in affected countries. Some apps however got hit harder than others. Hulu lost 95 percent of its ratings in the US. Chase and Dropbox lost about 85 percent of their ratings in the US," Appfigures said.
Faqontech and its contents are protected by COPYRIGHT LAW (DMCA) with high-priority response rate. Reproduction without permission or due credit link back will cause your article(s) to be removed from search engines and disappearance of Ads on that page if monetized with Adsense.
NOTE that Your Adverts can be placed here on Faqontech either Banner, Link or Text ADS We got you covered, We have different advert space waiting for you. Want to know more about our advert placement click HERE