In this article, i will show you how to use Linda Ikeji's blog background image as your Blogger theme's background image.
As most of us know, Linda Ifeoma Ikeji is a Nigerian blogger, writer, entrepreneur and former model. She is known for her blog.
Linda Ikeji also ventured into online radio broadcasting. The station is operated by the Linda Ikeji Media Office. Some of its programs are broadcast live on Linda Ikeji TV.
Linda Ikeji also opened a Music Platform known as LindaIkejiMusic which was launched on 21 November 2016, but it became dormant three months after the Launch.
Now, enough of her story let's see how we can achieve that.
If you haven't downloaded the Linda Ikeji Blog background image, click here to download now.
Once you've saved it to your PC, you are ready for the next step.
How To Add Linda Ikeji Blog Background To Any Blogger Theme
Firstly, Sign in to your blogger dashboard
Navigate to "theme"> "customize" > "background"
Click on the dropdown icon.
Click on "upload image".
Click "choose image" and select the linda ikeji background image you saved to your PC.
Click "done'
Click "Apply to blog"
Now, view your blog the background image has successfully been uploaded.
How To Add Linda Ikeji Blog Background To Any WordPress Theme
Go to Appearance -> Customize.
Click on Background Image.
Press the Select Image button to upload/choose the image for your background.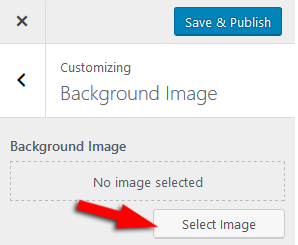 After the image was uploaded, choose "Fill Screen" as Preset and "Center" as Image Position.
Click the Save & Publish button and that's it.
Now you should see the background image on your wordpress blog too when you visit it.
If you enjoyed this tutorial please share the article with your friends.
Faqontech and its contents are protected by COPYRIGHT LAW (DMCA) with high-priority response rate. Reproduction without permission or due credit link back will cause your article(s) to be removed from search engines and disappearance of Ads on that page if monetized with Adsense.
NOTE that Your Adverts can be placed here on Faqontech either Banner, Link or Text ADS We got you covered, We have different advert space waiting for you. Want to know more about our advert placement click HERE