Hello fams..Am going to teach you guys how to root or hack your android device easily using the best root app. I think for now the best root app for the present version of fones is kingo root.
But before i go on there are reason why we root our android devices. These reasons are bets known to each of us. As for me i rooted my TEcno Y2 back then so i could enjoy splendid fonts and hack any app i want to using lucky panther and sqlite editor. Lets begin
HOW TO ROOT YOUR ANDROID DEVICE VIA KINGO ROOT APK WITHOUT CONNECTING TO PC
Allow installation of apps from unknown sources on your Android device.
Download kingoRoot.apk from here
Install and launch KingoRoot.
Press "One Click Root" on the main interface.
Wait a few seconds until the result appear.
Try a few more times for different rooting methods if failed.
If still failed, refer to KingoRoot Android PC Version, which has a higher success rate.
How to Root Android with KingoRoot (PC Version)
Make sure you get everything right beforehand.
Device powered ON
At least 50% battery level
Internet connection necessary
USB Cable (the original one recommended)
Download and install KingoRoot for pc here
Plug your Android device into your computer via USB cable.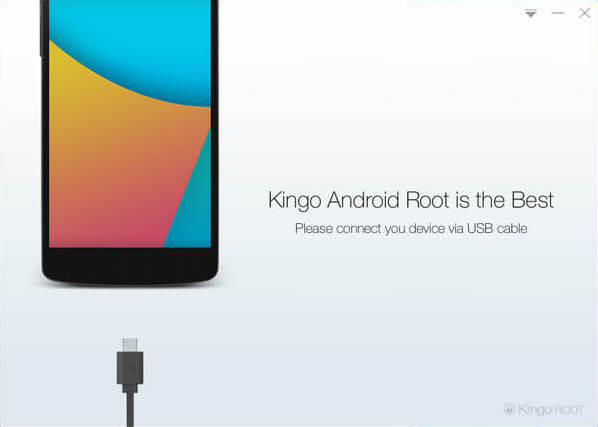 3. Enable USB Debugging mode for the android rooting process
4. Read the notification carefully before rooting your device
Android rooting is a modification process to the original system, in which the limitations are removed and full-access is allowed and thus resulting in the ability to alter or replace system applications and settings, run specialized apps and even facilitate the removal and replacement of the device's operating system with a custom one. Rooting your device will immediately void your warranty… 
5. Click root to root your Device
Kingo Android Root will employ multiple exploits on your device, which will probably take a couple of minutes. In the rooting process, your device may be rebooted several times. Do not be panic, it is perfectly normal. And once it begins, please DO NOT touch, move, unplug or perform any operation on your device.
6. Root success
Hopefully if your device is well supported and successfully rooted by Kingo. Until your device reboots itself, do not operate.
N/B: some special apps such as super user may be installed on your phone this is to prove that your device has been successfully rooted .GOODLUCK
Faqontech and its contents are protected by COPYRIGHT LAW (DMCA) with high-priority response rate. Reproduction without permission or due credit link back will cause your article(s) to be removed from search engines and disappearance of Ads on that page if monetized with Adsense.
NOTE that Your Adverts can be placed here on Faqontech either Banner, Link or Text ADS We got you covered, We have different advert space waiting for you. Want to know more about our advert placement click HERE