Microsoft quietly removed the famous header in Windows 10 Settings in one of the previous Fast ring Insider Builds. But now, the header seems to be back again in the Settings app in Windows 10 Version 1909 via a server update, according to HTNovo.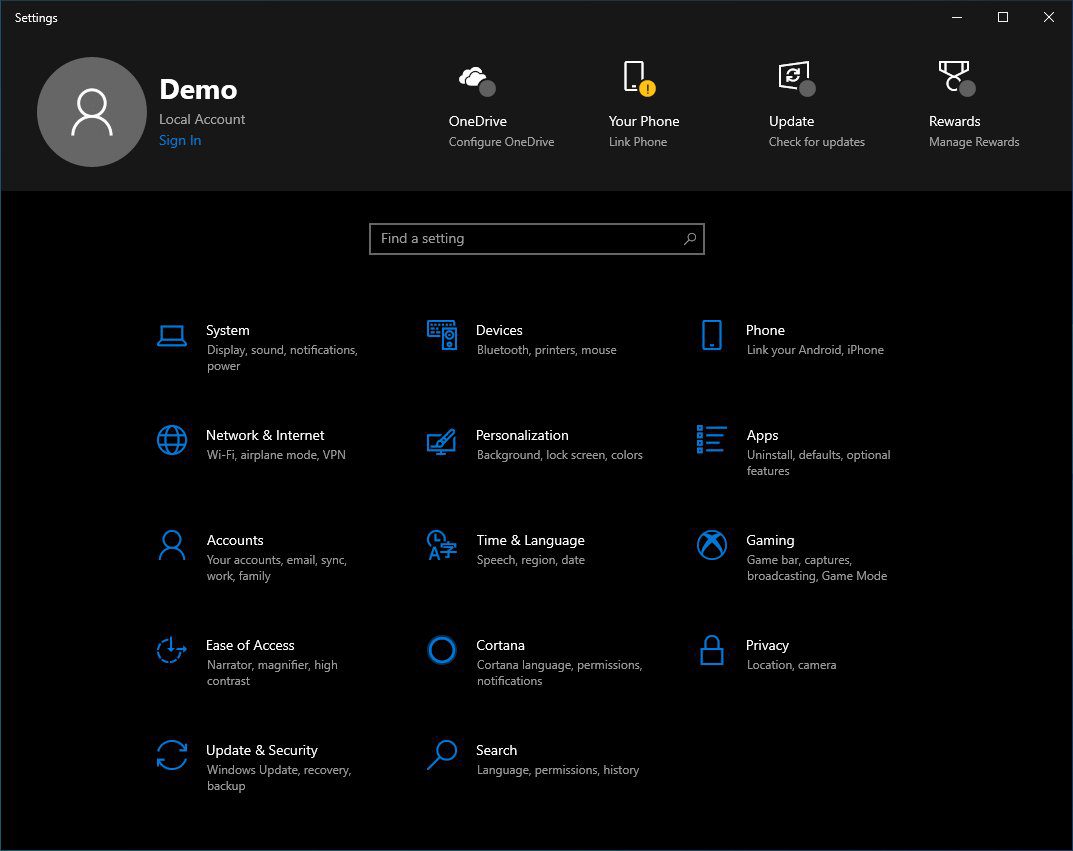 The purpose of the header in the Settings app is to provide essential information and quick access to certain features. However, many users complained that the header in Windows 10 Settings app is a waster of space and it provides useless information.
On the contrary, Microsoft said, "header at the top allows you to take quick action for things like signing in and managing your Microsoft account, making the Windows and Microsoft experience better. It also gives you an easy to glance at system status, such as when updates are available."
Many users also suggest that Microsoft should give users the ability to customize the header in the Settings app. Unfortunately, Microsoft hasn't made such announcements as yet, but that doesn't it won't in the future feature.
Faqontech and its contents are protected by COPYRIGHT LAW (DMCA) with high-priority response rate. Reproduction without permission or due credit link back will cause your article(s) to be removed from search engines and disappearance of Ads on that page if monetized with Adsense.
NOTE that Your Adverts can be placed here on Faqontech either Banner, Link or Text ADS We got you covered, We have different advert space waiting for you. Want to know more about our advert placement click HERE