World popular Apple's CEO Tim Cook took to Twitter and shared five (5) stunning photos that were allegedly taken with an iPhone and among those images shared was an image taken by the popular Indian photographer Varun Aditya.
Cook tweeted an image that was clicked by Varun Aditya and posted:
"Double Rainbow adorned by elephants in the beautiful Savannah at Amboseli, Kenya." #shotoniPhone by Varun Aditya (IG: varun.aditya) #WorldPhotographyDay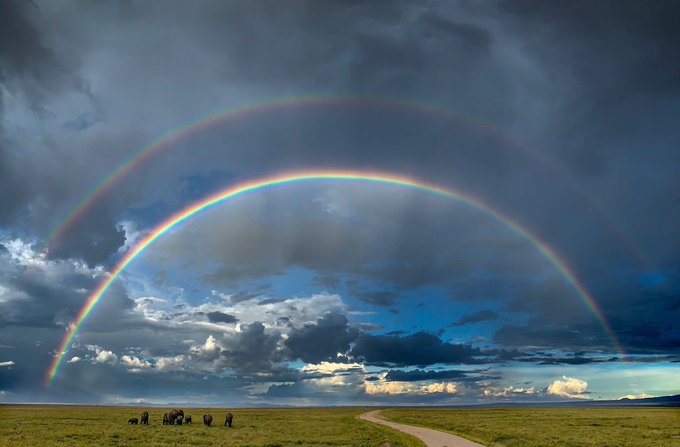 Did you know :-World Photography Day is observed every August 19.
Varun Aditya is a leading wildlife photographer from India. He is popularly known for his vibrant and unique story-telling compositions, his images have made into a lot of global leading publications.
"Happy World Photography Day! Today and every day we are inspired by what our customers capture with iPhone. Take a look at some of our recent favourites from around the world,". Cook further tweeted.
For the latest Tech News, How To's, Reviews and others, stay updated with FaqonTech.
Faqontech and its contents are protected by COPYRIGHT LAW (DMCA) with high-priority response rate. Reproduction without permission or due credit link back will cause your article(s) to be removed from search engines and disappearance of Ads on that page if monetized with Adsense.
NOTE that Your Adverts can be placed here on Faqontech either Banner, Link or Text ADS We got you covered, We have different advert space waiting for you. Want to know more about our advert placement click HERE