Here are the Best Free offline games for iPhone and iPad in 2022 and they are worth playing.
A limited data plan is limiting you, right?
Do you travel underground for work?
You may occasionally be offline for a variety of reasons, but that doesn't mean you have to waste your time doing nothing while you're stranded online.
You don't even need an internet connection to enjoy utilizing your iPhone or iPad as a strong gaming device.
What kind of iPhone games are you looking for that are offline? Are you searching for a fun and action-packed shooting game, an endless runner, or the top racing games that you can play for as long as you want without using up all of your data plans?
We have included a wide variety of games in this list so you may pick the one you want to play nonstop. Which one you choose to start with depends entirely on your personal preferences and, of course, your mood.
After all of that, let's get started.
List of Best Offline Games for iPhone & iPad
1. Brothers in Arms
People have been playing the Brothers in Arms series of games since the game was rolled out. Gameloft is one of the most well-known mobile gaming developers. One of the best offline iPhone games available is Brothers in Arms 3, which brings all the action of a third-person shooter World War II game to your iPhone. With numerous missions to complete while battling the Nazis, the game's single-player campaign is superb.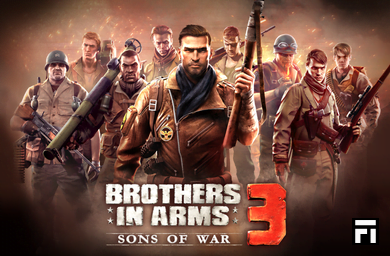 Like its predecessors, Brothers in Arms 3: Sons of War takes place during World War II, this time in 1944 in Normandy. Sergeant Cole Wright, the game's main character, starts a notebook detailing his experiences during the conflict.
His team was ordered to attack a French forest village to seize enemy documents from an occupied manor.
They discovered the files, but an enemy sniper murdered Wright's brother Jacob Hall as they were fleeing the scene.
He becomes useless later on in the game, and his emblem indicates that he is dead.
Wright was dispatched on a rescue operation to locate Rachelle Dubois, a French Resistance fighter known as "L'Hirondelle," from German forces a month later.
Wright was able to save "L'Hirondelle" and her team with the aid of his squadmates. The two had a romantic relationship while they were together.
Install:Here
2. Subway Surfers
The endless running game has everything covered to keep you surprised despite being super simple to play. The game is all about sprinting as quickly as you can while dodging obstacles, as you may have already guessed.
Subway Surfers appears to find its stride immediately away thanks to its quick acrobatics and easy controls.
Additionally, the stunning HD graphics guarantee that there will be no let-up in terms of visual enjoyment. With all of the wonderful incentives on top of that, the game seems to be a decent option for endless running.
The quick-handed swipe acrobatics in Subway Surfers are one of my favorite aspects since they help to maintain the suspense.
Yes, I have also noticed the paint-powered jetpack in equal measure. Overall, it's one of the most interesting free offline games available for the iPhone and iPad.
Install: Here
3. Into the Dead
You ought to choose Into the Dead to stoke your interest in the zombie apocalypse. Yes, you are correct. No matter how you continue to go, the goal of the game is to survive in the face of death.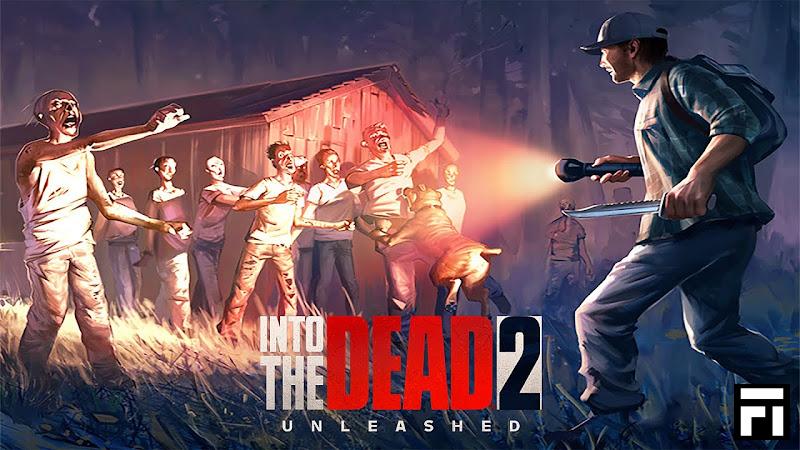 The changing plot with numerous resolutions in Into the Dead is one of its best features.
The story has plenty of engaging components with its seven lengthy chapters, 60 stages, and several challenges.
The game is up to par even in terms of its arsenal, which is constantly expanding and includes firearms, explosives, and melee weapons.
Additionally, Into the Dead features fascinating locations that enable you to discover new things.
You also have the choice to try out daily special event modes where you can win many exclusive goodies if you don't want to be bound to the same plot.
Install: Here
4. Vector 2
I'd recommend giving Vector 2 a shot if you're looking for an offline iPhone game for things like flights and the like.
This is a simple game that you may play for hours on end during your otherwise boring flight. In the dystopian setting of Vector 2, you play as a test subject who must navigate a laboratory's various floors while dodging hazards and pulling off fancy jumps and slides.
You can obtain some upgrade tokens at the end of each level, which you can then spend, among other things, to update your armor.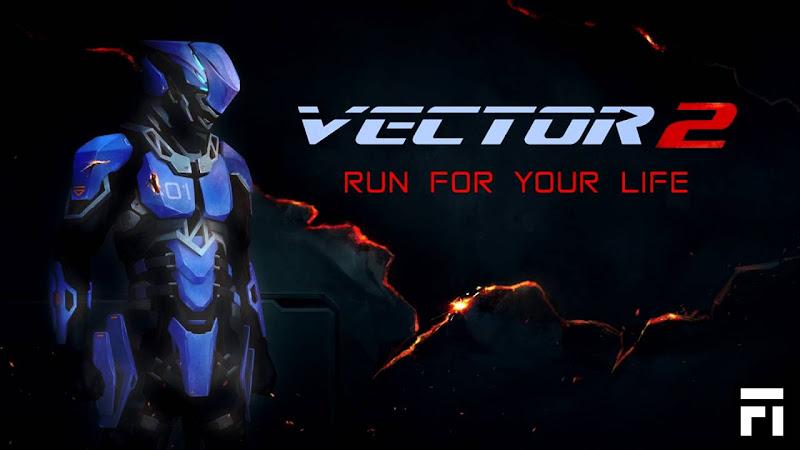 This iPhone offline game uses swipe motions to jump, slide, and accelerate. It offers a straightforward control scheme.
This implies that there isn't a significant learning curve. But because the stages are randomly generated, the game itself becomes increasingly difficult to win, and it's constantly fresh and thrilling.
Install: Here
5. Need for Speed No Limits
It's time to talk about cars.
The Need for Speed series is well-known, and NFS No Limits is definitely one of the greatest options available if you're seeking an offline iPhone racing game.
The game begins you off in a style that is distinctly NFS, where you get stopped by police for racing, and you then have to start over and construct your garage.
You can accomplish this by taking part in and succeeding in a series of races spaced out over several chapters.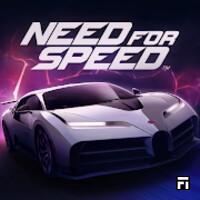 The best racer in the city will be your opponent, and you must overcome him in the game's final race once you've dispatched all the mini-bosses, so to speak.
Download NFS No Limits now if you're looking for a simple-to-play racing game with stunning graphics, a variety of races, and locations you can explore.
Install: Here
6. Asphalt 8 – Drift Racing Game
When you have one of the best offline racing games in the form of Asphalt 8 – Drift Racing Game, why look anywhere else when it's time to start a heart-pounding auto racing frenzy?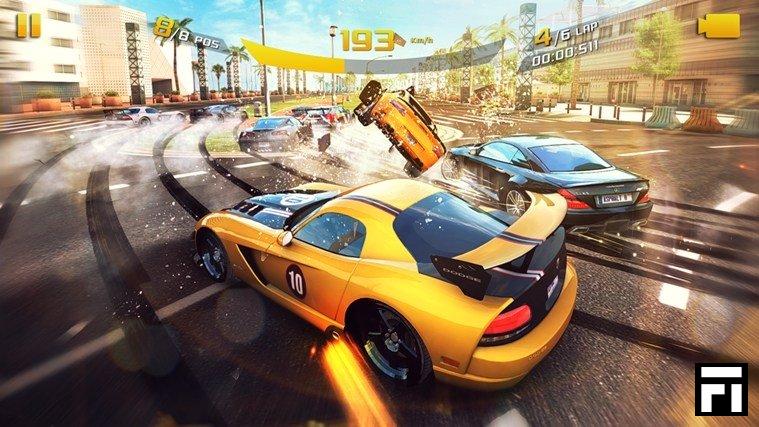 You will love racing to the fullest with this large collection of over 280 official fast cars from manufacturers like Ferrari, Ducati, Lamborghini, McLaren, Bugatti, Mercedes, Audi, Ford, Chevrolet, and more.
With more than 50 tracks available, the game offers a realistic racing experience that will have you addicted to burning rubber on your fast cars.
Additionally, Asphalt 8 offers more than 400 career tasks and roughly 1,500 car mastery challenges.
The racing game offers a variety of game types, each of which is intended to test your racing prowess. Additionally, you have access to a sizable selection of over 2,300 decals if you enjoy dressing up your automobiles.
Install Here
7. Civilization VI
Last but not least goes Civilization VI.
The most recent game in the popular franchise, Civilization VI, challenges you to dominate the planet throughout history as the leader of your people.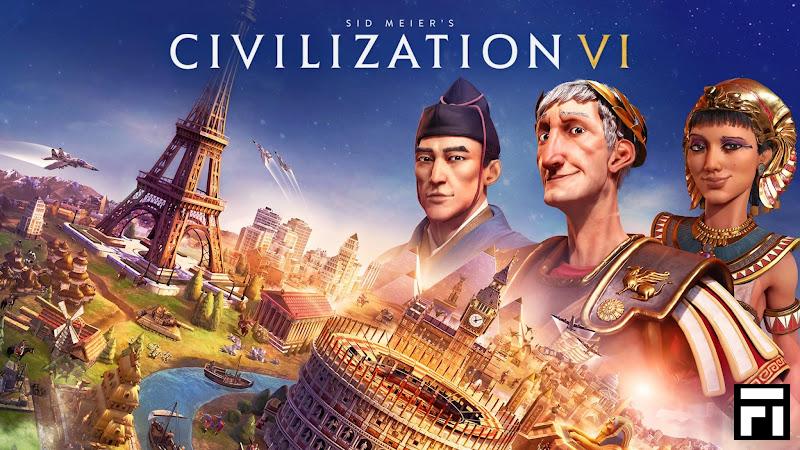 Civ is a turn-based game that uses real-world figures, locations, and historical landmarks. It takes hours to complete yet is simple to play in short bursts of time. It is hence ideal for iOS.
Although local and internet multiplayer are options, an offline AI campaign is more than entertaining enough for protracted train or plane travel.
There are alternative options if Civilization VI doesn't appeal.
Install Here
What Are Your Favorite  Free Offline iPhone and iPad Games?
In order to avoid relying on data when looking for ways to kill time, we've explored some of the greatest iOS offline games.
We would love to hear about your free best offline iPhone and iPad games. Please do leave them in the comments down below. Thanks for checking us out.
If you liked this article, then please subscribe to our YouTube Channel or Join our Telegram Channel to stay updated with latest updates from us faster; Telegram Channel or Join our Telegram Group.