Hey Guys! Today, I'm going to be talking about the "iOS 16: Frequently Asked Questions". Did I type that right? So, technically, I'm going to be answering questions I've seen on the Internet regarding the new iOS 16 update announced by Apple.
iOS 16 has decided to make its grand entrance. WWDC 2022 included a sneak peek at the next iteration of Apple's iPhone OS. We now have a glimpse of all the unique updates coming to your iPhone, including awesome personalization capabilities, deeper intelligence, and seamless communication and sharing.
There's also another reason to be concerned about iOS 16. The final version will be released alongside the latest iPhone 14 models, which are expected later this year.
Now, let's check out some of the most frequently asked questions about the iOS 16 update. I got all these questions from reliable sources like trending google searches on iOS 16, some keyword tools, social media, and forums.
I'll try to address lots of questions, but if you go through this article and your question hasn't been featured, please use the comment section below to ask your question, and I'll answer them and also add them as an update to the article. Let's go!
iOS 16: The Most Frequently Asked Questions on The Internet!
1. What iPhones are getting iOS 16 / What Devices Will Get iOS 16?
iPhones that will get the new iOS 16 Update are as follows – iPhone 13 Pro Max , iPhone 13 Pro , iPhone 13 , iPhone 13 mini , iPhone 12 Pro Max , iPhone 12 Pro , iPhone 12 , iPhone 12 mini , iPhone 11 Pro Max , iPhone 11 Pro , iPhone 11 , iPhone SE (2020) , iPhone XS Max , iPhone XS , iPhone XR , iPhone X , iPhone 8 Plus , iPhone 8.
So, basically, iPhones before the iPhone 8 will not be getting the new iOS 16 update, and those above the iPhone 8 will be getting the update.
2. When will iOS 16 Come out?
Apple announced iOS 16 on the 6th of June, 2022, during WWDC 2022, although no release date has been set. The developer Beta version of the iOS 16 has been distributed to developers, giving them more time to upgrade their iOS apps ahead of the scheduled general launch later this year, and will be accompanied by a public beta testing for eager beta testers in July.
As with almost every recent major iOS update, the complete version of iOS 16 will then debut in 'Fall,' most likely accompanying the iPhone 14 in September, as I mentioned earlier in this article.
3. What does iOS 16 Do / What will iOS 16 Do?
iOS 16 will give your iPhone a newly redesigned look, customized lock screen and widgets, and a lot of other updates that come with it.
4. How Do I upgrade to iOS 16?
I'll write a completely different article explaining how you can upgrade to iOS 16. But for now, I have found a YouTube video that explains how you can do that in detail. Check it out below.
5. Does iOS 16 Have New Emojis?
Apple added 123 new Emojis to its iOS 15.4 updates. So, we have a speculation that Apple will be adding at least a few more new Emojis to its new major release. But, I mean? It's just speculation. They may also not introduce new Emojis.
6. Does iOS 16 Have Unsend Button?
Apple's iOS 16 is the most recent version of its mobile operating system, and it includes many desired and anticipated upgrades. Among these features is the ability to unsend and amend delivered messages.
The next iPhone upgrade, revealed during Apple's WWDC 2022 event, will allow users to modify and unsend messages they've already sent via the Messages app.
7. Does iOS 16 Exist?
Uhm. Technically, YES!
8. Will iOS 16 Have Always On Display?
Even though the 'Always-On' display is new to iPhones, Individuals who use Android devices such as Xiaomi, Samsung, and Oppo are well acquainted with the feature, which has been available for years.
The "Always-On" functionality will be released with the iPhone 14, and this has been confirmed. Apple will make it available for iPhone 13 users as well.
9. How To Download FIFA 16 on iOS 16?
To download FIFA on iOS 16, just head on to the Apple Appstore, use the search bar to find the app by typing the name "FIFA" in the box provided, and you should see the game. Click on "Install" to get the game on your phone.
10. Should I Upgrade to iOS 16 / Should I Update to iOS 16?
Apple has really worked on the iOS 16, and despite it being your choice to want to upgrade to iOS 16 or not, I would advise you to! If you're a fan of Apple and you've been consistent with their growth and developments following other minor updates and older major updates, you'll notice that Apple never gets it wrong with updates.
They always try to release features that are important to their users, and in the new iOS 16 updates, I doubt they'd want to disappoint their users now.
11. Is iOS 16 Stable?
Well, I won't advise you to update to the iOS 16 immediately when it's out on a phone that you use all the time because it might have a few bugs. You can try it out on an iPhone you don't use so frequently, or you can just wait for about three weeks before you finally make the update. So that by then, all reported bugs will have been safe, and the iOS 16 will be more stable.
12. How Much Will iOS 16 Cost?
Updating to iOS 16 will be completely free and will not cost you any amount of money!
13. Does iOS 16 Support the iPhone 7? Does iOS 16 Support iPhone 7 Plus?
No, the new iOS 16 update will not get support for both the regular iPhone 7 as well as iPhone 7 plus. It will only be available on iPhone 8 and above.
Conclusion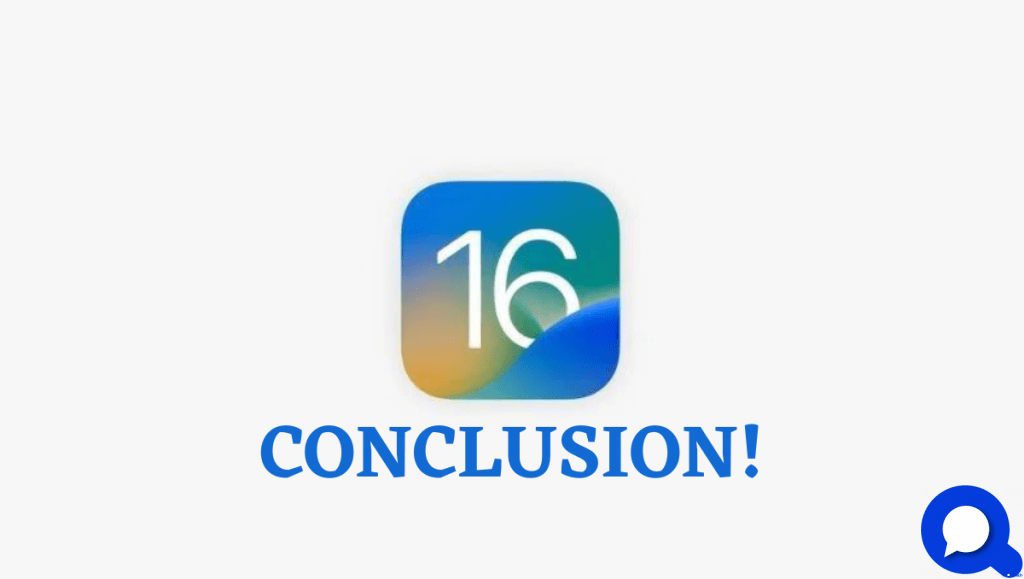 Did you enjoy the article (iOS 16: Frequently Asked Questions)? Well, we hope you did. If you have any questions you'll like to ask, or if you missed any of the steps below and need assistance, you can drop them in the comment section below.
If you also have any additions you think should be put in this article that could be helpful to others, make sure you alert us using the comment section below.
If you liked this article, then please subscribe to our YouTube Channel or Join our Telegram Channel to stay updated with latest updates from us faster; Telegram Channel or Join our Telegram Group.