PennyTree is a Nigerian startup that was launched in 2021, the platform became popular for its savings, payments and lifestyle gamified super application that helps users keep up with their savings habits and make payments.
Thanks to PennyTree 2.0 for re-introducing the Penn Rules, which are packed with cool stuff.
The brand's USP, which combines gamification for a distinctive user experience with wealth-building strategies and competitive interest rates for obedient consumers to grow their savings, promises to quickly catapult it into a new league of its own.
Users can save as they work, spend, live, and interact in the digital village using Penn Rules without worrying about the consequences.
The gamified digital lifestyle platform makes everything about money simple by creating an ecosystem that combines financial security with user lifestyle.
The latest in a long line of PennyTree's ground-breaking goods and services intended at improving people's lives, Penn Rules is a reaction to people's increasing addiction to social media.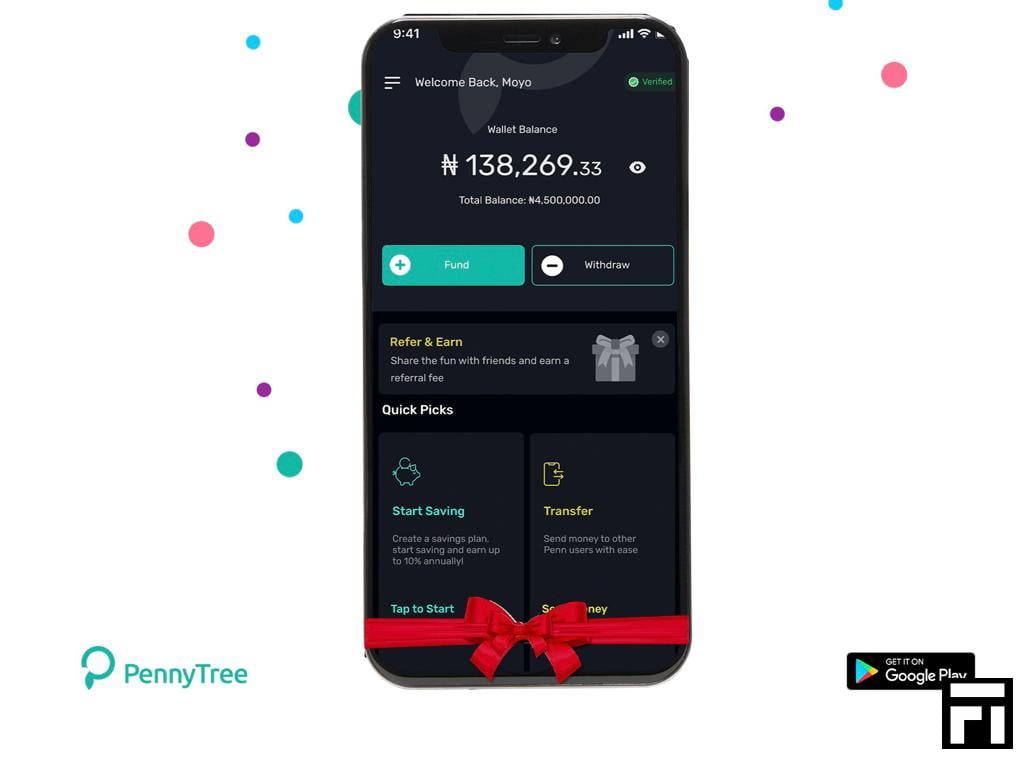 Existing users just need to upgrade their PennyTree apps to enjoy Penn Rules, and brand-new users may download the app from either the Google Play Store or the App Store.
Users of PennyTree can now earn money through their addiction. Let's imagine you have a Twitter addiction and you can't go a day without sending out at least 20 tweets.
Instead of just tweeting, you can instruct the smart software to save N100 for each tweet. The concept is brilliant and can lessen addiction.
Additionally, PennyTree has developed from the traditional lock and save strategy that we are all familiar with or even the regular daily debits to make saving 10 times better and simpler for everyone.
They have updated the savings benefits that weren't always obvious, which makes them stand out and propels them to the top of the fintech app heap.
If you liked this article, then please subscribe to our YouTube Channel or Join our Telegram Channel to stay updated with latest updates from us faster; Telegram Channel or Join our Telegram Group.