Hello World… It's been a while. But today I've decided to bring you easy steps on how to check and withdraw Opera News Hub earnings. A lot of individuals have sent me complaints on this topic saying that it's not cool that Opera has decided to keep records of their earnings away from them. Well, I strongly agree with this that it's totally unfair on the part of Opera News.
This system practised by Opera News Hub can allow for its content creators to be underpaid without them even realizing and I feel like that's actually very manipulative. Before I get on with the short steps I've developed on how to check and withdraw Opera News Hub earnings, we should look a bit into what Opera News is? And why you should Join Opera News Hub today and start making legit money in 2021.
What is Opera News Hub?
The Opera News Hub platform was originally launched in Lagos, Nigeria in October 2019 and it's currently being used by more than 50 thousand African content creators. The launch of the platform has provided writers from Nigeria and some other African countries like Kenya, Ghana, South Africa, Ivory Coast and Egypt with easier ways to produce, monetize and produce their original online content to a wide range of audiences. It allows you to create articles where you can edit the text and images according to your publication goals.
So basically, Opera News Hub is a platform aimed at rewarding its writers with cash for their exclusive content approved by their management without ever having to own a blog or a website and you can be a publisher without ever having to pay a dime to buy hosting or domain and get paid to do it. Opera News writers are paid per click on their posts and clicks are calculated using the format below:
₦0.036 X No. of clicks = Your total earnings
Why Should I start using Opera News Hub?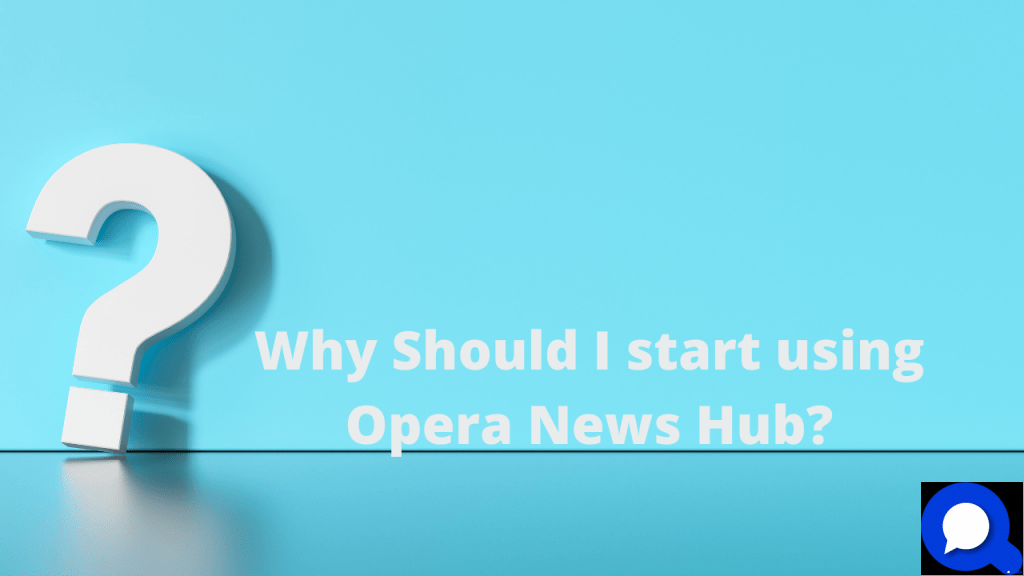 Here are some of Opera News Hub's standout features that set the platform apart from other similar pre-existing platforms.
You can choose to write articles on anything at all while being given complete credit for your work. Unlike other platforms, Opera News Hub doesn't restrict its publishers from giving themselves full credit for their work on the platform
Opera News Hub pays you for writing articles on the platform. Not a lot of platforms can do this and certainly not all platforms out there pay you as well as Opera News Hub. They value your original content and pay you adequately for it
They help your posts reach a wide range of people. Opera News Hub can actually allow small content creators to produce viral posts via their platform with very little effort. There is no favoritism for influential writers on the platform
Opera News Hub protects your posts from plagiarism. They make sure your posts are not stolen and rewritten on the platform after you have published it already. They value your hard work at creating amazing content on their platform.
How to Check Opera News Hub Earnings – Method 1
Note: This method works only with a laptop and may also work if the desktop mode of the Chrome browser on an Android device is activated.
Step One: Open your web browser (Preferably a Google Chrome browser)
Step Two: Open the Opera News Hub website
Step Three: Login to your dashboard with your Opera News Hub details
Step Four: Now, Click this link to see your live earnings
How to Check Opera News Hub Earnings – Method 2
Step One: Log in to your Opera News Hub dashboard
Step Two: Navigate to where your Opera News posts are located
Step Three: Add together all your post clicks
Step Four: Times all your post clicks by ₦0.036

That was really easy, wasn't it??? And better yet your problem got fixed. Did you enjoy your read on our article (How to withdraw and check Opera News Hub earnings)??? Well, we certainly hope you did. If you didn't you can drop your comments on how we can improve our services on FaqonTech below. If you missed any of the steps or, you're having problems you can also drop it in the comment section below. Thanks for reading!
If you liked this article, then please subscribe to our YouTube Channel or Join our Telegram Channel to stay updated with latest updates from us faster; Telegram Channel or Join our Telegram Group.