Hello Comrades! In this article, I'll be explaining to y'all how to create a verified Payoneer account in Nigeria. This is one of those topics that's just important to a lot of people. Whether you're a business or an Individual, you will need a Payoneer account or something similar at one point in your life.
Payoneer accounts allow for a seamless banking experience across countries. If you need a USA Bank account as a Nigerian, Payoneer is one of the platforms that will give you the best experience out there. Personally, the two best platforms to get a USA Bank account from here in Nigeria has to be Payoneer and GeegPay.
Freelancers are a group of people who work online, and they receive payments oftentimes in US Dollars; and these funds have to be sent somewhere and then converted into the local currency. In this case, Nigerian Naira. Payoneer is going to be very helpful to you in achieving this.
You can receive all your payments on Payoneer and, on the same platform, convert all your USD to Nigerian Naira. You can also convert other currencies to local currency. It doesn't necessarily have to be US Dollars.
Businesses that are spread across countries will also need a platform that they can use to receive payments no matter what currency they are being paid in for their services, and Payoneer makes this experience very smooth for such businesses.
Now, let's take a look at brief subheaders of what Payoneer was created for, its benefits, and a few more important things about the service.
What is Payoneer?
Payoneer was launched in 2005 as a financial services company that provides an online platform for both local and international currency transactions and digital payments and also provides working capital to consumers.
Users may digitally watch their account balance, payments, and complete transaction history, which includes transaction fees, including foreign currency amounts.
Payoneer, based in New York, covers over two hundred (200) countries and 150 local currencies. They're also a Mastercard Worldwide Member Service Provider.
Payoneer handles the fundamentals of digital payments. Payoneer The f payment service allows you to withdraw funds immediately with a debit card and also send and receive payments locally and internationally (including local bank transfers).
For e-commerce and online payments, Payoneer instantly connects businesses with customers. These customers can run payments online using a credit card or a bank account once businesses send them payment requests or invoices via the service.
Popular Currencies Supported By Payoneer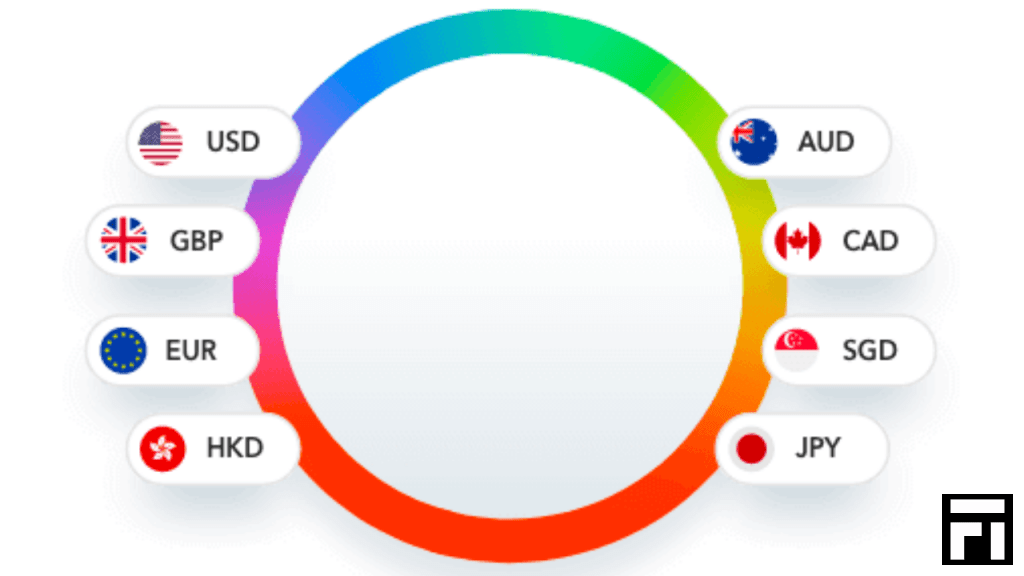 Payoneer doesn't just support online payments in US Dollars. They have over 150 currencies that they support. The most popular of these currencies are;
EUR (The Euro)
USD (United States Dollar)
CAD (Canadian Dollar)
AUD (Australian Dollar)
JPY (Japanese Yen)
CNH (Chinese Yuan)
HKD (Hong Kong Dollar)
SGD (Singapore Dollar)
Why Should I Use Payoneer?
You can create an account without having to pay any fees at all. Payoneer is entirely free to use for Nigerians.
Virtual Bank accounts can easily be created by individuals to receive international payments and the set up of these virtual bank accounts doesn't take any time at all.
You can apply for a Payoneer debit card that you can use for physical and online transactions as well as online purchases.
Like most services, you do not need to use a VPN to access a Payoneer account as a Nigerian. You can access your dashboard very quickly via the app or website.
They give bonuses. When you receive payments that total a thousand dollars in Nigeria, Payoneer will automatically send you a bonus of 25USD.
If you are a Freelancer on Upwork, Fiverr, Freelancer, and other platforms in Nigeria, you can use Payoneer to receive all your payments, convert them to your local currency (Nigerian Naira), and then send them directly to your Nigerian bank account.
Requirements to Create a Verified Payoneer Account in Nigeria
Before you create a verified Payoneer account in Nigeria, there are some things and documents you need to have to successfully verify your account.
A Phone Number for Verification purposes
A working Email address
An ID Card, Drivers License, or Passport
A Residential address that matches the one on your ID Card
A Smartphone or a Laptop to Create your Verified Payoneer account
After a brief summary of what Payoneer is all about, the requirements to create an account, why you should choose Payoneer, and the currencies supported by Payoneer, we can now head-on with the main topic – How To Create a Verified Payoneer Account in Nigeria.
How To Create a Verified Payoneer Account in Nigeria: Step-By-Step Guide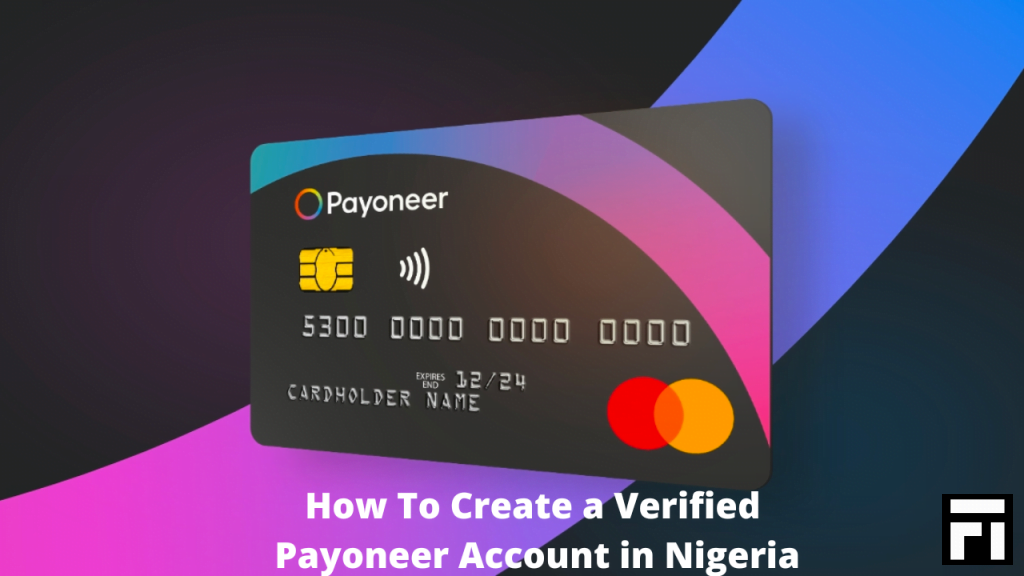 To create a verified Payoneer account in Nigeria, follow the steps below. Make sure you don't miss any of these steps so that you won't face any issues with your account.
Open your Browser on your Smartphone or Laptop
Open Payoneer's website
Click on "Get Started"
Choose what best describes what you're creating the account for. It can be as a Freelancer, Online seller, Affiliate marketer, or just as a regular individual.
After this, confirm that "You're creating the Payoneer account to Get paid by International clients or freelance marketplaces." if you're a freelancer. If you choose other options, you'll get a different confirmation message.
Click on "Register"
Now, choose if you're an Individual or A Company and begin filling the form provided below consisting of your full name, Email address, Zip code, date of birth, and mobile number.
After putting in your mobile number, a code to verify your mobile number will be sent to you. Input the code into the box provided and then click on "Next."
Now, you'll be asked to provide some security details and add a security question to secure your account better. Here, you will have to provide a method of identification. It can be your National ID Card, Driver's license, or an International passport.
You should now be in the final steps of creating your verified Payoneer account. Here, you will be asked to input a bank account for withdrawals that belongs to you or your company.
After placing your bank account details, accept the terms and conditions associated with creating a Payoneer account, and then click on "Submit."
After submitting the form, you will get a message congratulating you on completing the form. Then you'll be told to wait for some business days for the information you provided to be reviewed before you can start receiving and sending payments with your Payoneer account.
Did you enjoy the article (How To Create a Verified Payoneer Account in Nigeria)? Well, I hope you did. If you have any questions, you'll like to ask regarding Android 13. You can drop them in the comment section below.
If you also have any additions you think should be put in this article that could be helpful to others or if any corrections need to be made, please make sure you alert me using the comment section below.
Extra Tags: How To Create a Verified Payoneer Account in Nigeria, How You Can Create a Verified Payoneer Account in Nigeria, How To Create a Verified Payoneer Account in Nigeria Easily, How To Create a Verified Payoneer Account in Nigeria Without Stress.
If you liked this article, then please subscribe to our YouTube Channel or Join our Telegram Channel to stay updated with latest updates from us faster; Telegram Channel or Join our Telegram Group.