Hey Guys! Today I'm going to be showing you guys "How to send mass Emails in 2022". I've been searching Trends on Google frequently these days and I have found out that a lot of marketers, companies, business owners, and individuals who just want to learn have been searching this topic a lot.
I made my research on how to do this and I wanna share my findings with you guys. So, before we head on with how to send mass Emails, let's take a look at what mass email marketing is all about and the befits of these mass Emails.
What is Mass Email Marketing?
You may have to send emails as a marketer to a huge number of recipients in order to boost your sales and notify your clients and leads about your deals.  If you use any email services such as Gmail, Yahoo, or Outlook, you may well be aware that these services limit the number of Emails you can send out in a single day to just 500. But what if you ever need to send emails to a huge number of people? That's where a bulk Email service comes in helpful.
As the name implies, such services enable you to send Emails in bulk. If you have a massive database of potential customers, you will be able to alert them about new items, specials, and special offers much more quickly.
Why Should I Need To Send Mass Emails?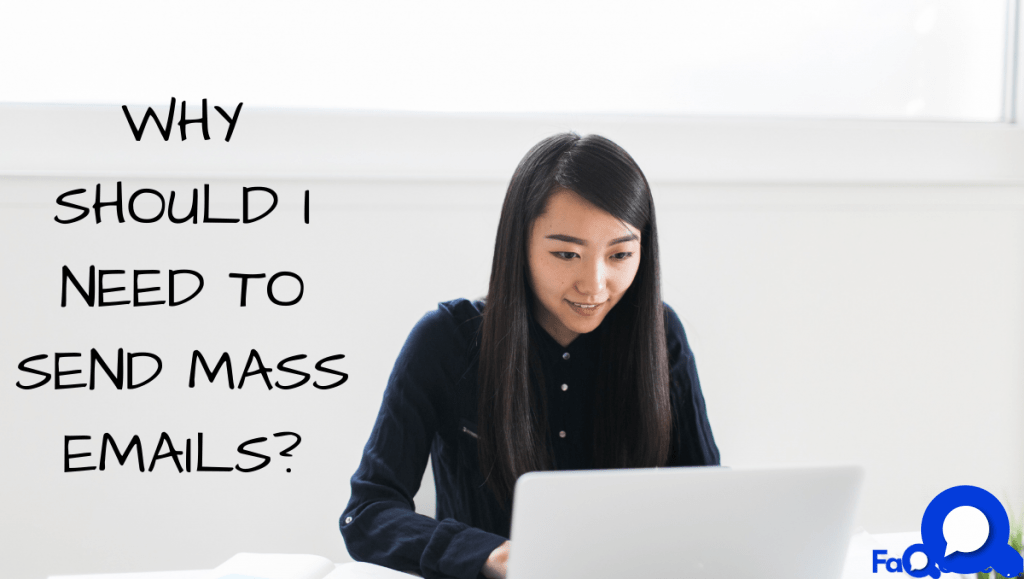 Sending Bulk Emails can be extremely advantageous to your organization for a variety of reasons. Apart from assuring that you may close deals significantly faster, it has a much better rate of reaching a potential client than other marketing initiatives like individual messaging via Social Media platforms.
According to surveys, there were almost twice as many email users as people on social media last year. Furthermore, it has been demonstrated that more people prefer to use email for professional purposes rather than their social media platforms. As a result, not only will you be able to target the right audience through Email, but they will also get intrigued and interested in your service.
Email Tips To Make Your Bulk Emails Look Professional and Intriguing to The Reciever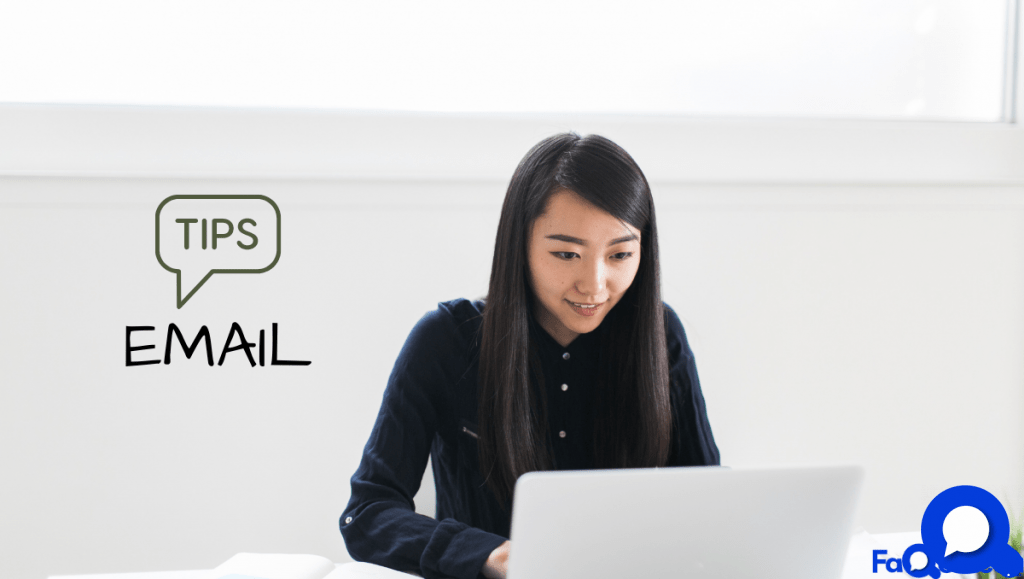 Make Your Mails Short and Interesting
Nobody wants to read boring stuff! So, when you're crafting text for your mass Emails, make them as short as possible and try to eliminate things that just don't fit in, or are just not necessary. Also, try to make them professional but not too professional, you can slot in a funny text or a joke or two. But, don't make it too playful as it won't look serious enough and you don't want your potential clients to see your services as a joke right? So, make it interesting enough for your potential clients to keep reading but also professional enough for them to take you seriously.
2. Craft Attention-Grabbing Headers and Titles
Now, when I'm going through my emails, I see some emails that are clearly spam but I still want to click on them because they have a very catchy title to them and I just have this "push" to check out what's in the mail. So, when you're crafting your headers and titles, make them as attention-grabbing as possible, don't add up a lot of bluffs but make it something that people just want to click.
3. Make Your Emails Optimized For Every Device
Finally, keep in mind that consumers increasingly read and write emails not only on their PCs but also on their Smartphones. If a significant number of your receivers open a letter built specifically for laptops (or vice versa) and the message is unreadable, they may just trash it or designate it as spam. It is not good for you in either case.
Now, you've read through the subheaders and you understand what Bulk Emails are all about and how they can be very beneficial to you. So, let's check out the main topic for today – How To Send Mass Emails!
How To Send Mass Emails – Using SendPulse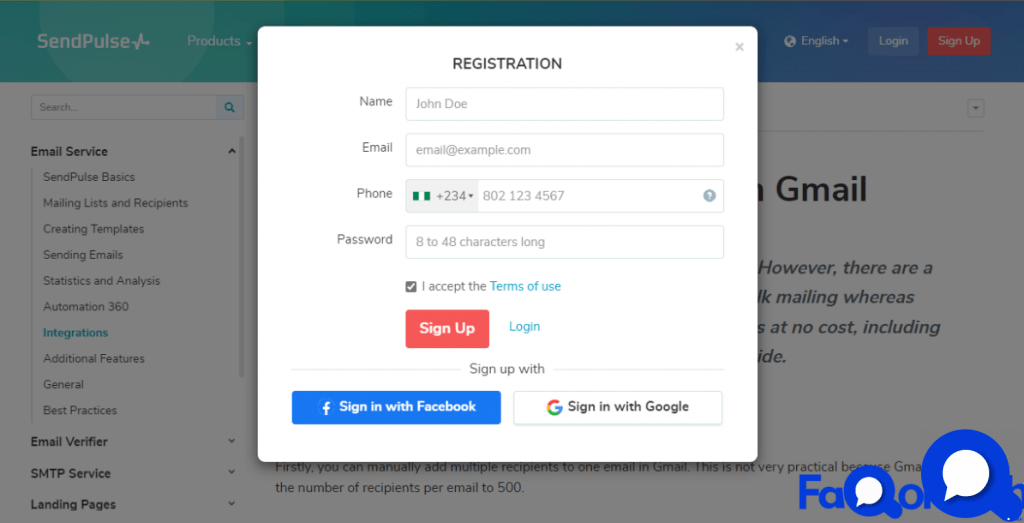 SendPulse is a Bulk Email service that allows you to bypass the 500-limit on sending Emails daily when you're using Email service providers and they also have a lot more functions that you will need as a business owner. SendPulse delivers all of the tools needed to create high-quality emails without any coding knowledge at all.
To start sending Bulk Emails with Sendpulse, follow these steps:
Open the SendPulse website and begin an account registration
Upload a mailing list, manually enter the email addresses, or start from fresh with SendPulse's completely free subscription forms. In less than 30 minutes, you can develop a subscription form
Create an Email campaign with Sendpulse using the in-built editor on your dashboard
Now, you can successfully send out your Bulk Emails and even track the statistics of "How many people opened your Emails", "Unsubscribed from your Email" or "Marked your Email as Spam"
Having all of this data at your disposal allows you to better analyze the effectiveness of a given campaign and enhance your strategy and if you followed our steps above on how you can create the best kinds of promotional Emails possible to send as a bulk Email, you shouldn't have any issues at all.
Conclusion
Did you enjoy the article (How To Send Mass Emails in 2022)? Well, we hope you did. If you have any questions you'll like to ask or if you missed any of the steps below and you need assistance, you can drop them in the comment section below.
If you also have any additions you think should be put in this article that could be helpful to others, make sure you alert us using the comment section below.
If you liked this article, then please subscribe to our YouTube Channel or Join our Telegram Channel to stay updated with latest updates from us faster; Telegram Channel or Join our Telegram Group.