Oraimo technologies have launched another wireless earbud called "Oraimo Rhyme" it comes with better and upgrade features.
We have seen lots of earbuds from Oraimo but not the Oraimo Rhyme, this article will cover all the necessary information you need before you go ahead to purchase the Oraimo Rhyme.
Oraimo is renowned for developing cutting-edge, problem-solving products, and this has given it an advantage over rival businesses like New Age and others.
Oraimo fans let's gather here!
Do you want to go ahead and purchase the Oraimo Rhyme?
Without wasting much time, let's dive into the Oraimo Rhyme Review.
Oraimo Rhyme Review
Oraimo still maintains the small packaging but that's not our focus.
First, let's start with what's inside the small box.
The Oraimo rhyme itself
User guide
Charge cable (Type-C)
Extra Eartips
The Oraimo Rhyme comes with Active noise cancellation (ANC), 4-mic noise cancellation in calls, thumping bass, and low-latency game mode, and lasts up to 4 hours.
The device comes with a Bluetooth version of 5.2 and has a 10 meters range.
The Oraimo Rhyme has a gold seal, please remove the gold seal in order to charge the wireless earbud. The charging case design is cool and comes in black.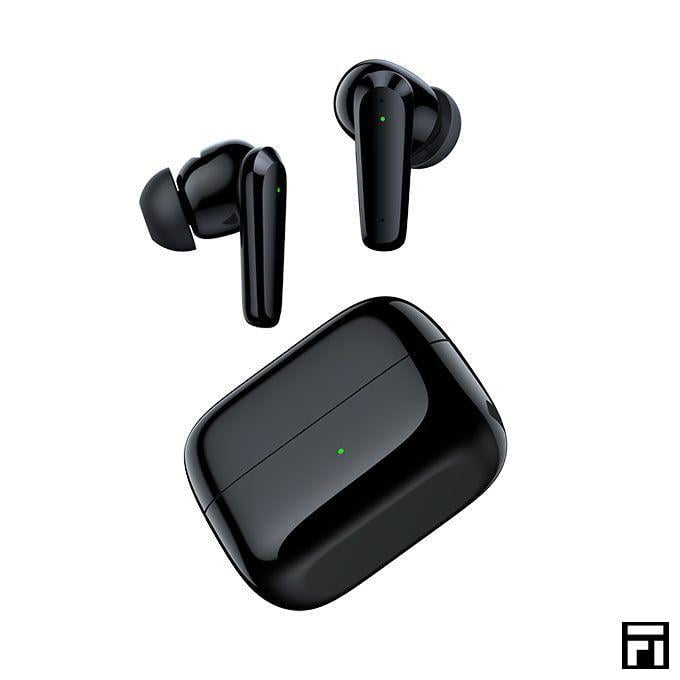 Oraimo changed the position of the charging port by placing it on the side and the barcode at the bottom of the Oraimo rhyme case.
I love the Oraimo Rhyme case as it has a shining black smooth surface, you can see yourself. LOL.
The Reset button was placed at the back of the Oraimo rhyme case instead of the usual position.
We have noticed that Oraimo keeps improving its features on every product and this Rhyme has a much better sound quality and is much lighter which is a go for me.
Oraimo Rhyme comes with volume control that helps you reduce or increase the volume right from the earbud itself.
Is the Oraimo Rhyme worth buying?
Definitely, Yes!
Why??
It comes with improved features than other Oraimo earbuds like Oraimo riff lot more. The Oraimo Rhyme low-latency gaming mode would be useful if you play games a lot like Call of Duty Mobile (CODM), PUBG, and a lot more.
Oraimo Rhyme Price
The Oraimo Rhyme cost around 16,500 Naira and is available for purchase on the official Oraimo website and other stores like Jumia but you should get it cheaper from Oraimo websites compared to other stores like Jumia or offline stores near you.
Do use my coupon code to get a discount when you order the Oraimo Rhyme "5LJBIG1JMPHL"
Kindly share with article with your friends using the share button below and also don't forget to leave a comment if we missed anything in this review.
If you liked this article, then please subscribe to our YouTube Channel or Join our Telegram Channel to stay updated with latest updates from us faster; Telegram Channel or Join our Telegram Group.