Check out the 15 powerful Nigerian Women inspiring tech space in Africa and globally, these women should also be celebrated during International Women's Day/Month (#IWD).
Women in Nigeria are trying hard to give a mark that they are also perfect and can make something big in Tech too.
See why you should start making use of this health care app today on your phone, click here to check it out it's life-saving.
It takes a great deal to become a well-recognized woman in tech, Being a woman in tech means building a strong network of supporters. Her team is diverse, with men and women of all colours and backgrounds and all interests. She and her teammates make mistakes together and learn from each other through collaboration.
15 Nigerian Women Inspiring Global Tech in the World
Ire Aderinokun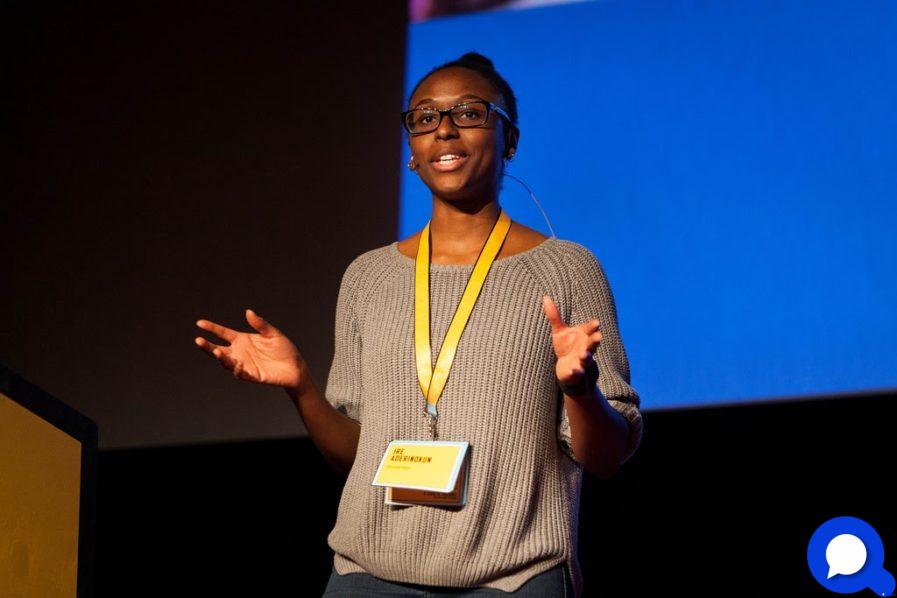 Ire Aderinokun is a self-taught Frontend Developer and User Interface Designer based in Lagos, Nigeria. She co-founded BuyCoins (YC S2018), a cryptocurrency exchange for Africa, and previously worked with eyeo, the company behind products like Adblock Plus and Flattr Plus, building open-source software to make a better internet. 
Ire specialised in all things HTML, CSS, and JavaScript, but is passionate about all aspects of technology. She has written over 100 articles on these topics on her blog, bitsofco.de, and has spoken at conferences around Africa and the world.
Nnenna Nwakanma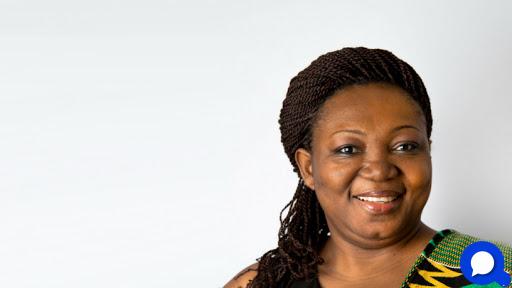 Nnenna is the co-founder of the Free Software and Open Source Foundation for Africa. She works as the Senior Policy Manager for the World Wide Web Foundation and also supports the work of the Alliance for Affordable Internet and the Web We Want. She is fluent in English and French as well as several African languages.
Juliet Ehimuan-Chiazor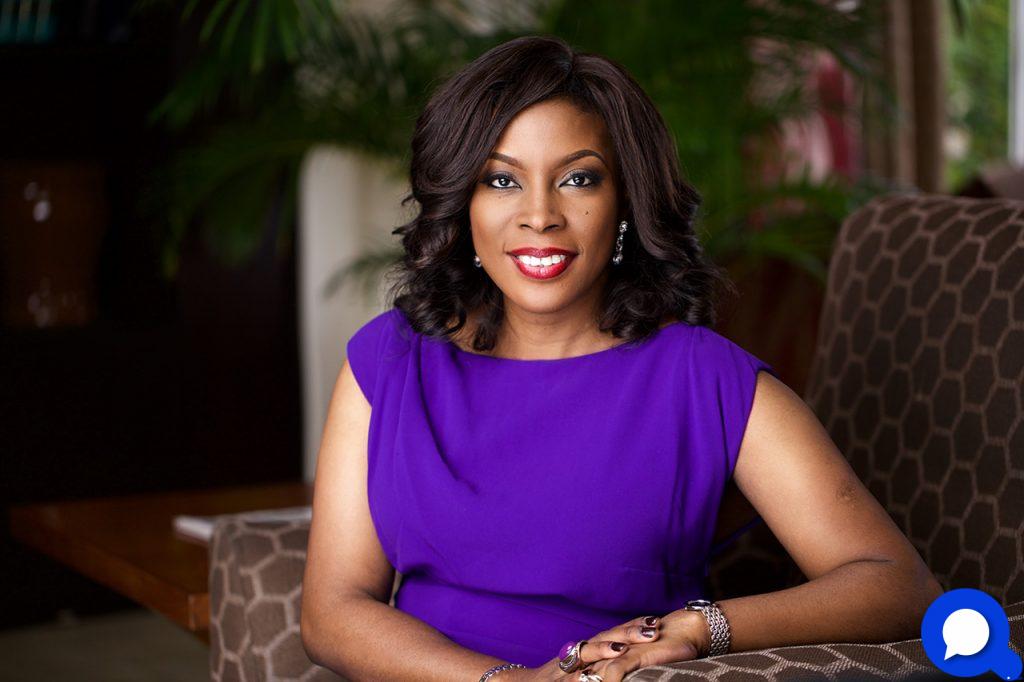 Juliet is the country manager of Google in Nigeria. Dubbed Nigeria's 'Queen of Technology', she is passionate about bringing affordable internet access to Nigeria and also increasing the participation of women in technology. She previously worked with Microsoft in the UK and also Shell Petroleum Development Corporation. Juliet is the founder of Beyond Limits Africa, an initiative geared at mentoring young women to achieve success.
Nkem Okocha
Nkem Okocha, a former banker, is the founder of Mamamoni, a social enterprise and Fintech startup that empowers women with microloans and free financial and vocational skills training. The startup has been able to impact the lives of more than five thousand low-income women in rural communities across Lagos. Nkem is an alumnus of the Tony Elumelu Foundation Entrepreneurship Programme and the Young African Leaders Initiative, as well as a LEAP Africa 2016 Social Innovator.
Lola Masha
Lola is the country manager of OLX Nigeria. She previously worked with Google Nigeria leading the business development team, as well as McKinsey Telcos and Device OEM across Europe, the Middle East and Africa. The electronic commerce guru believes the workplace needs to be more balanced, especially for working women who are also mothers. She holds a PhD in Chemical engineering from the University of California Berkeley.
Ibijoke Faborode
Head of Agritech and Healthcare Advisory, West Africa with UK Department for International Trade. There, she leads International trade facilitation and investment advisory between the UK and 6 principal West African markets. 
She is an astute professional, gender advocate and change-maker; with a decade of cross-geographical experience spanning various fields including Agribusiness consultancy, Policy Advisory, International Trade Facilitation, Investment Promotion, Pan-African Media Management and International Business Development. In 2017, she led the very first bi-lateral agri-focused dialogue between the UK and Nigeria in London, which attracted over 100 delegates from Nigeria including the Agric Minister, eight State Governors and multilateral bodies such as the Africa Development Bank in a bid to promote opportunities in Nigeria's growing agric space. She also currently co-chairs the Women's Network at the High Commission.
Folayemi Agusto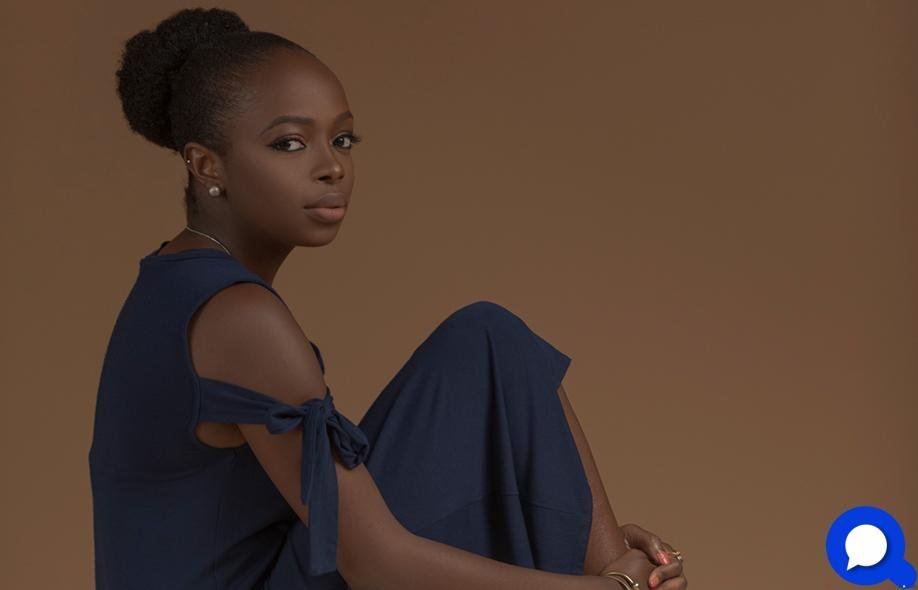 Folayemi is the co-founder of Eat Drink Lagos. The endeavour that started in 2014 as "just" a food blog, has grown into the go-to bible for inhabitants and visitors deciding where and what to eat and drink in Lagos. In addition to blog posts reviewing their dining experiences at hundreds of restaurants, Eat Drink Lagos has branched out in other ways to influence and enhance the culinary landscape of Lagos. 
Most notably, Lagos' favourite food festival-the annual EatDrinkFestival. Launched in 2015, the festival was a bold and pioneering move undertaken at a time when there was nothing similar happening in Lagos.
Folayemi has worked in a number of industries including finance as an equity research analyst, telecommunications, and media and now feels she is firmly at the intersection of digital media and technology. She is also the Travel Experience Manager at a technology company called Andela.
Carolyn Seaman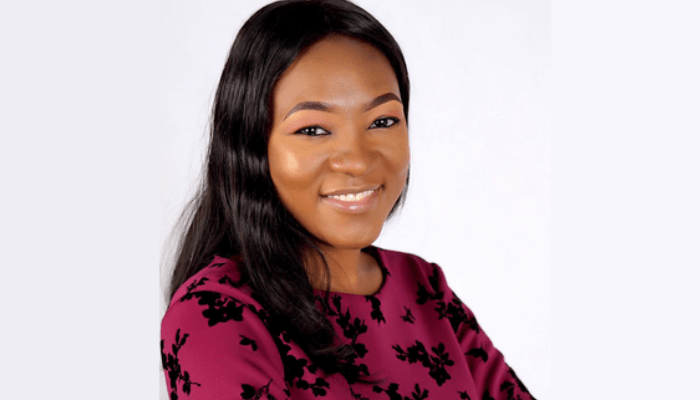 Carolyn is an advocate of promoting female involvement in technology. She is the founder of the Girls' Voices initiative, a non-profit that provides a platform that enables girls to share their stories and inspire other girls with the use of technology and digital media. Carolyn won the US-based World Pulse Prize in 2016, being the only African among thirty other women selected.
Desiree Craig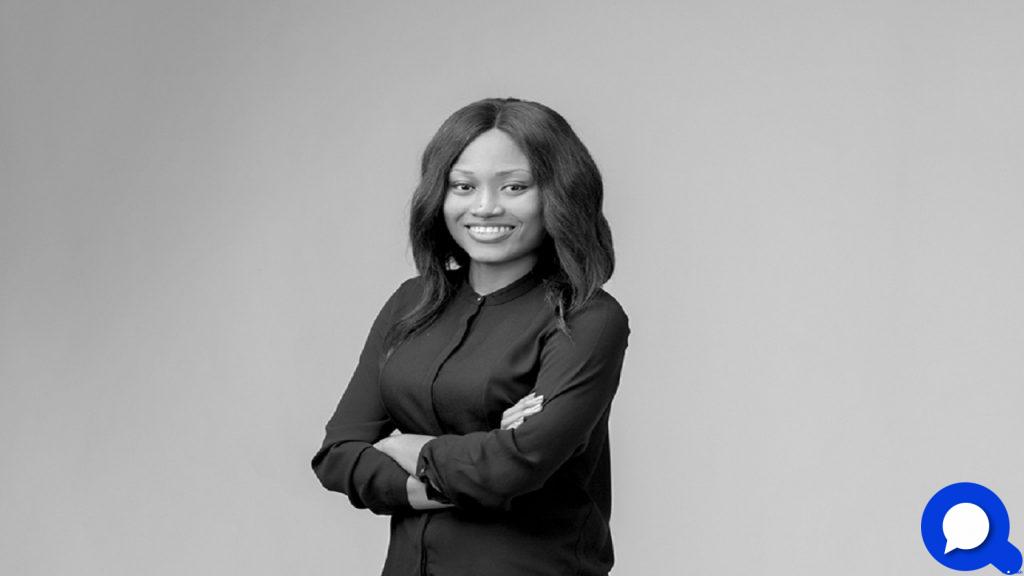 Desiree Craig is passionate about leveraging technology to solve some of the world's most pressing challenges. In the past 6 years, she has worked across different sectors in the technology industry, including Media/Advertising, Edtech, Fintech and Health. She currently works as a Technology Product Manager at Andela, a technology company that builds high performing distributed engineering teams with Africa's top software developers.
In her spare time, Desiree can be found writing fiction/non-fiction and on rare occasions dabbling in poetry. She is also a closet adrenaline junkie and seeks out thrilling (but reasonably safe) experiences.
Olamide Ayeni-Babajide
Olamide is a computer engineer and founder of Pearl Recycling, an initiative focused on producing useful items from waste, such as tyres and plastic, in a process called upcycling. According to Olamide, her idea and passion came during a visit to the United Arab Emirates where she saw a piece of art made from corn cobs selling for hundreds of dollars. Since starting her company, she has produced several items such as furniture, home decor and ornaments from discarded and waste items.
Maya Horgan Famodu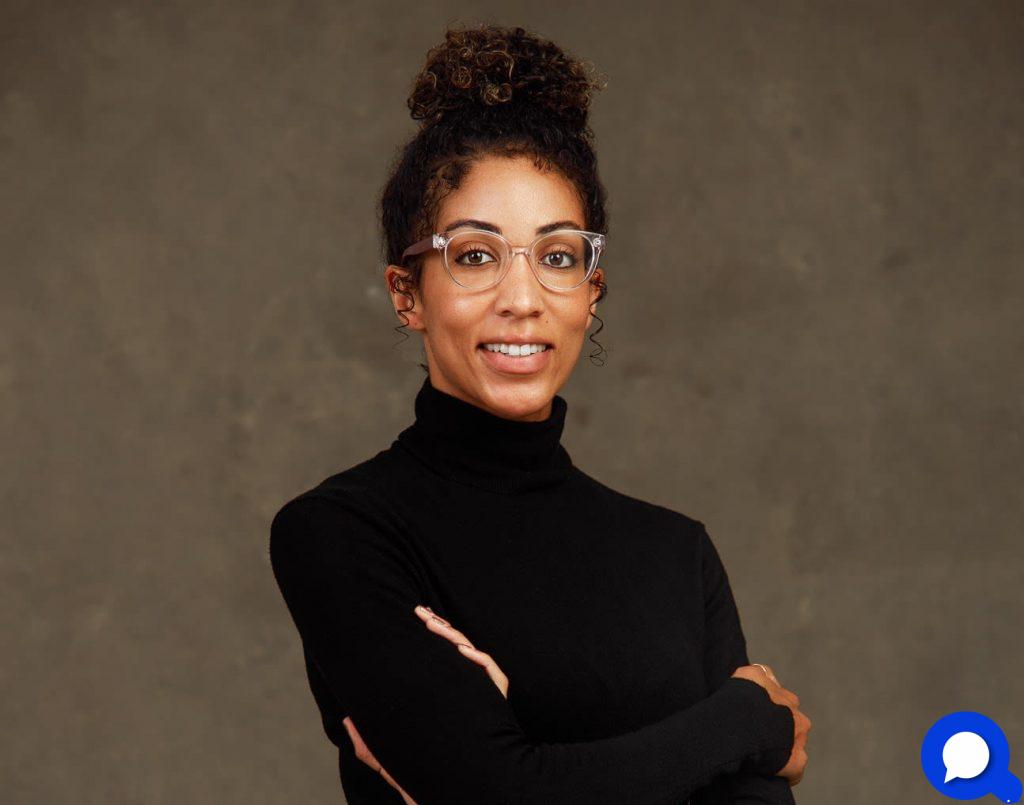 Maya Horgan-Famodu is committed to ensuring brilliant people, wherever they are located, have access to the resources they need to build wildly scalable businesses.
Maya is a venture capital investor, entrepreneur, and Forbes 30 Under 30 entrepreneur. She founded Ingressive Capital, a $10 Million venture fund focused on early-stage African tech; Ingressive for Good, a nonprofit providing micro-scholarships, technical skills training, and talent placement; as well as Ingressive, an advisory firm providing market entry/market ops services and tech research for corporates and investors.
Ingressive Capital portfolio companies include Paystack, Tizeti, Ogavenue, Jetstream, 54gene, and OZÉ among many others. She is also the founder of a tech integration company called Ingressive. Past clients include top Silicon Valley investors and corporations Y Combinator, 500 Startups, New Relic, USAID, GitHub, and Techstars.
Adeola Shasanya
Adeola Shasanya is an Electrical and Electronics Engineer by training with a master's degree in Renewable Energy and Clean Technology. She is a sustainable engineering and technology enthusiast. Adeola is also very passionate about empowering the young African girl child through Science, Technology, Engineering and Math( STEM) education. With Afro-Tech Girls, her awesome co-founders, amazing team and herself are working tirelessly to create a world with more female inclusion in the STEM field.
Ized Uanikhehi
Ized Uanikhehi is Co-founder and Chief Marketing Officer at TORA Africa. She is a graduate of Biochemistry, with 13 years of post-college experience in marketing, who has spent the last 5 years changing the digital landscape through her work, using digital for advocacy and helping startups promote their businesses through digital. She has worked for and with multi-billion naira brands, international and local, developing and working on a number of creative digital and offline marketing strategies to propel their brands forward.
Damilola Teidi-Ayoola
Damilola Teidi has 8 years of experience working in the technology space in Nigeria with most of that time spent working with tech startups in various capacities.
As Director of Incubation at Co-creation Hub, she manages all start-up related programs at the innovation centre and works with entrepreneurs from various sectors to build and/or scale solutions that meet real needs.
Prior to re-joining CcHUB as Director of incubation, she worked as Chief Executive Officer of GoMyWay Africa, the carpooling platform for intracity and interstate trips; where she led the growth of the start-up to 12,000 members up by 150% from 4000 members in 2016. She also worked closely with technology start-ups as a Business Analyst for Co-Creation Hub's pre-incubation and incubation programme, and started her career journey as a software developer for Socketworks Nigeria Ltd.
Anike Lawal
Anike Lawal has over 7 years of experience in Business Development and Management. Currently, Anike is the co-founder/CEO of Mamalette where she focuses on researching, developing and launching programs, products and services targeted at pregnant women and mothers. Anike holds a Master's Degree in Law & Accounting from the London School of Economics and a Bachelor's Degree in Business Studies & French from Trinity College Dublin. Anike is driven by her commitment to using business to solve the social problem of maternal and infant mortality in Nigeria and beyond.
Anike is looking out for learning opportunities and partnerships that can help further her work at Mamalette where she focuses on building a social business that both improves maternal and infant health outcomes and creates employment opportunities for women.
If you liked this article, then please subscribe to our YouTube Channel or Join our Telegram Channel to stay updated with latest updates from us faster; Telegram Channel or Join our Telegram Group.