Do you want to make huge money from YouTube? I mean, earning less than $500 monthly from a YouTube channel like other content creators that are existing already.
Have you heard of the word "cash cow YouTube channel"?
Well, most might say No but nothing to worry about I will explain every single detail so you can get started with the best cash cow niches which I will mention later in this article.
According to Faqontech Team, YouTube is said to be the second biggest search engine after Google which means any video you create is meant to solve problems not create more and YouTube has over 2 billion monthly users.
We at Faqontech are familiar with content creators in the cash cow YouTube niche and they earn a minimum of $1 million US Dollars monthly.
Much right? But we are realistic that when you start the right way following our simple guide you should be able to earn such when over the years after steading your monthly income.
What is a Cash Cow YouTube Channel?
A Cash cow YouTube channel, is owned by creators who create a source that can generate them a good sum of monthly income on YouTube and will never show their faces or allow people to know they own such a channel.
Now, you understand why it's called a Cash cow YouTube strategy to earn a huge amount. Before I can write such an article like this, you should know I have such channels already and I must say I enjoy YouTube a lot.
First,
Content creators on YouTube get paid through Google Adsense and they must meet the minimum requirements before they can start earning passive income from YouTube.
One question often asked is "How do you create content on all the Cash cow YouTube channels?"
Well, it's pretty easy.
We Make use of what we call "YouTube Automation" where we don't have to create the content ourselves every single time.
The best way to grow faster in the Cash cow Niche is to outsource for people to help you do the scriptwriting, voice-overs, video editing, and thumbnail creation.
The only task the owner is left with is to upload the video to the specific YouTube channel while optimizing the description, titles, and tags.
See screenshot of earnings from a channel below;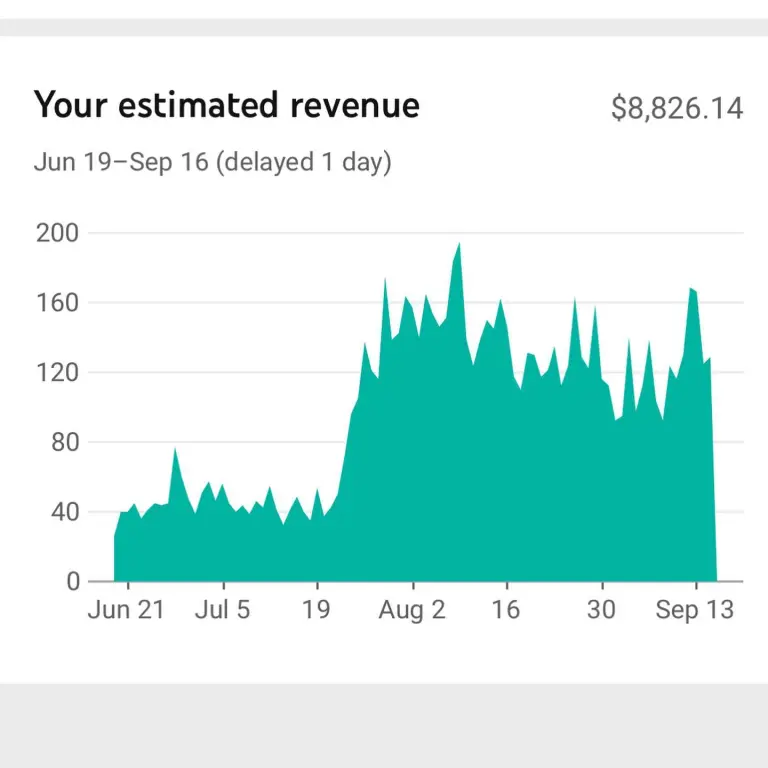 Now, you know you can make huge money on YouTube.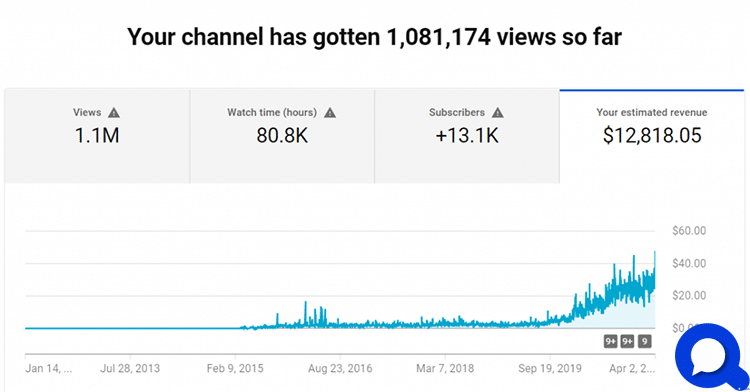 The truth about outsourcing for people to create the videos for you can be expensive so as a beginner, I will advise you to start to create by creating the content yourself.
So, when you get monetized you can start outsourcing for people to do the work for you. The best place to find people is to use Fiverr and Upwork.
How To Start A Cash Cow YouTube Channel
Once you have created your Cash cow channels (Create a channel on a different niche).
Start creating Content in those niches you selected.
Have a minimum of 20- 50 videos to start with and get monetized.
Keep track of your earnings every day so make such you earn at least $30 – $100.
Best YouTube Cash cow Niches
Make Money Online
Social media marketing
Finance & Investing
Educational Videos
I have a secret method to help you earn passive income monthly, with this method you can earn put to $1,500 monthly (Please note it's a process).
What Do you get?
I will teach you YouTube SEO like a Pro.
Keyword Research.
The best method is to get close to 50 Content ideas daily.
Best Cash cow niches.
Professional YouTube Thumbnail creation that converts.
Secret tips to bypass 1k Subscribers and 4000 Watch hours faster.
Best Free & Paid Software to help boost the process faster.
How much do Sign up for the Cash Cow YouTube Class?
$270 ( One-time payment)
If this is something that interests you, then send me an email at faqontech@gmail.com.
If you liked this article, then please subscribe to our YouTube Channel or Join our Telegram Channel to stay updated with latest updates from us faster; Telegram Channel or Join our Telegram Group.