Have you ever wanted to make money as a content writer?
Imagine earning more than $1,000 as a content writer every month just by using the ways mentioned in this article.
This article was created to help you make less or more than $1,000 every month and yes there are beginners who earn this amount every month.
I get the point that writing is not easy for most people but if you wish to become a content writer, you must embrace content writing.
I have also come to notice that most or all mass communication students love to write or have knowledge of expressing themselves easily.
But we are not here to talk about mass communication.
So how can we make money as a content writer?
Let's get started with the 5 best ways you can make money as a content writer.
5 Best Ways to Make Money as a Content Writer
Write for a Blog
Yes, the first way to make money as a content writer is to write for a blog and 70% of content writers write for blogs.
You can write for big brands and also small brands as long as they are willing to pay, but it's important to also master writing your content to focus on the keywords which must blog find helpful.
I have been a blogger for more than 6 years and I must say I enjoy it and i don't think I regret writing blog content.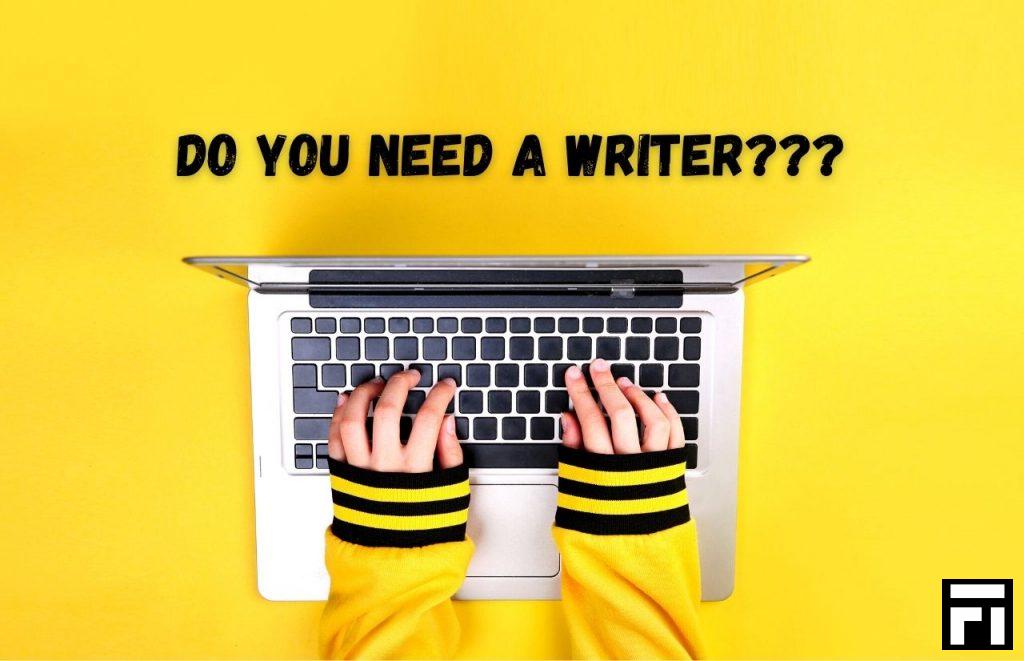 During my 6 years as a blogger, i was also a content writer on other blogs.
If you really want to make consistent money as a content writer you must leverage writing for blogs, you can do this by reaching out to different blogs and pitching the idea of having to become a content writer on their blog.
I guess you set a price per word if you are a new writer this might seem a little confusing but it's not.
For a new writer, I recommend you start with a $0.05 – $0.10 per word this will help you build a foundation and also your work experience as a content writer.
Ghost Writing
This might sound a little bit confusing…
Ghostwriting works in a way where you write for someone but your identity is hidden, the written content will be claimed by another person or the person you are writing the content for.
Most ghostwriters earn more from a single client, I knew of a friend who earned $4,500 for writing a novel for a client.
This is an example of ghostwriting and it pays very well unless you have a well-recognized you might want to ignore this.
Personal eBook Project
Yes, you can write an eBook and earn any amount you wish customers should pay to get them. Tho this approach is recurring and you can earn a lot.
Imagine writing an eBook and selling it for $100, now when you make 20 sales you get $2,000.
Social Media Captions
Content writing is not all about writing lengthy content but being able to convert them into customers, in this method you can write social media captions or what I call social media calendars for brands and you get paid.
I have worked for different startups as a social media marketer/ Content writer and I created engaging and converting captions for those brands while earning cool cash and you can too.
Press Release
As a content writer, you can also make money writing press releases for companies, you might have come across press releases in newspapers and a lot more.
Well, those content is written by a content writer and you can charge a client using the per-word strategy.
Here at Faqontech we also write press releases for companies when they don't have one and they pay when we offer to write for them and publish on our platform.
If you enjoyed this article, kindly share it with others using the share button below…
If you liked this article, then please subscribe to our YouTube Channel or Join our Telegram Channel to stay updated with latest updates from us faster; Telegram Channel or Join our Telegram Group.