First City Monument Bank (FCMB) is one of the leading Banks in Nigeria, and it provides fast and smooth transactions as well as secure saving of funds. And just recently, they have also launched a referral platform for their mobile application that allows you, as an FCMB user, to make money by just bringing people to download their mobile application.
What is the FCMB Mobile Application?
The FCMB mobile application is a Smartphone application available on the Google PlayStore and the Apple AppleStore that you may download to your device to make your banking experience easier.
They have updated the application, and if you're comfortable with online mobile banking applications, you'll be fine using this FCMB mobile application.
The new update on this application activates the FCMB referral program, which may be obtained from the newest version for individuals who want to participate.
The program resulted in the FCMB referral Code and FCMB referral ID, both of which we will discuss shortly.
What is the FCMB Referral Program all About?
The FCMB referral program allows users to make money by referring others to use their unique FCMB referral code or ID, which may give you up to 15,000 Naira every week, or more if feasible. That is, when you have completed major tasks.
If you read all the way to the end of this article, you will learn more about the FCMB Referral program and how you can ask your friends to join you on this platform and make money.
What is FCMB Referral Code?
FCMB's referral code is a special code given to each member who desires to participate in the FCMB referral program and they can share this code via social media or other platforms and get others to download the FCMB Mobile app and then get paid for doing so.
How Can I Open an FCMB Bank Account?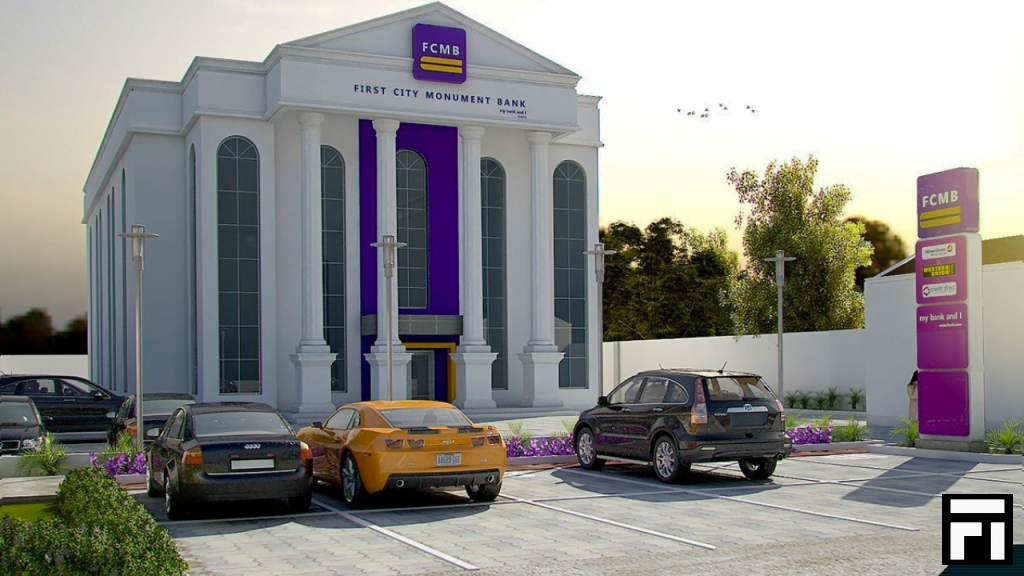 There are numerous ways to create an FCMB account, among which is to create one via their mobile application, which is the FCMB mobile application or FCMB app.
Some people prefer to go to the nearest official branch or outlet before opening an FCMB account or opening FCMB account.
However, once you have the application on your smartphone, you only need to follow a few simple steps.
After you've provided the necessary information requested by the app, verify your account, and you're done!
How to Download the FCMB Mobile Application
All you have to do is go to the Apple AppStore or the Google PlayStore on your Smartphone.
Then proceed to the search icon and click it.
And use the app's search feature to look for FCMB.
Download the application, install it on your device, and proceed with the steps below.
How To Register an Account Using the FCMB Application
After downloading the FCMB application and installing it on your device, open the application and tap on the "Sign up" button
Now, provide some general information about yourself as requested by the application.
Now, tap on "I want to open an FCMB account."
You will now have to choose if you want to create a personal FCMB account or a Business application.
Since it's not a business account, you will select the "Personal" account option.
You will now be asked to provide your Bank Verification Number (BVN). Input it into the box provided
Also, provide the Date of Birth that correlates with that on your BVN
You will be asked to verify that the BVN number you're providing is yours and for this to be done successfully, a code will be sent to the phone number with which you registered your BVN, and you'll have to input the code in the box provided.
Now, click on "Proceed" and provide further information as requested by the application, like your next-of-kin details and upload a clear signature that belongs to you.
You will now be asked if a friend referred you. Select that you have been referred by a friend – Enter —— as your referral code
Then click the continue button, and on the next page, you will receive your FCMB account number along with a success message.
Next, you need to set up your profile. Under this profile, you will have to enter a username and password to log into the FCMB mobile application.
Also, the FCMB mobile app or application uses a 4-digit PIN for all transactions. You'll have to set up a pin for your transactions.
Next, you must deposit a minimum of 115 Naira in your account.
Just make sure your account is active and copy the FCMB account number you got from your dashboard to send money from other banks or ask your friends to send money to you.
How Does the FCMB Referral Program Work?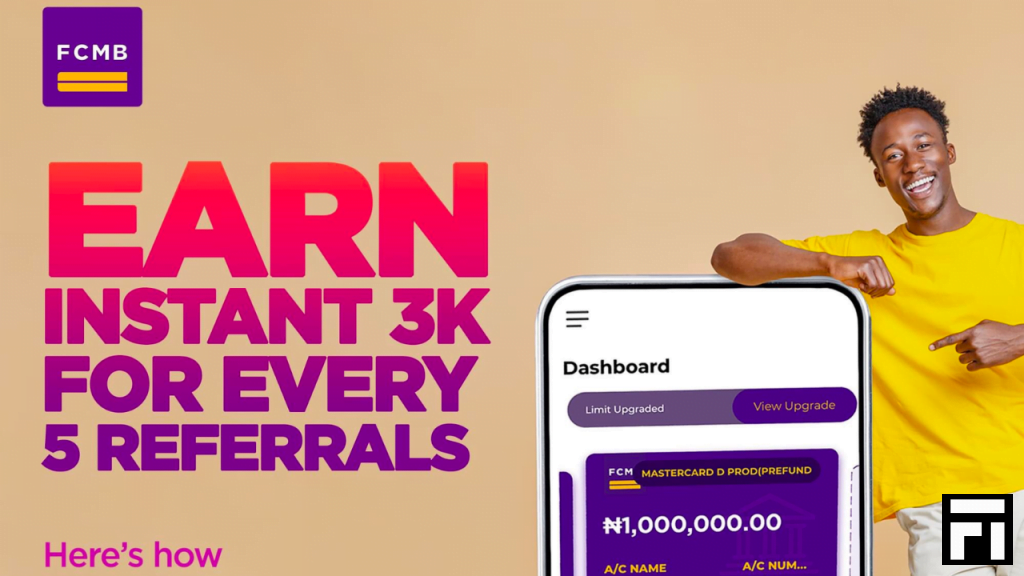 The FCMB referral program works by referring 5 people to download the FCMB mobile application and register an account. Also, when they perform a transaction with 115 Naira or more with their accounts, you get 6000 Naira as your referral reward.
If ten (10) people follow the same process and complete the tasks, the referral reward amount – of 6,000 Naira will be paid to you.
Make sure they use your FCMB referral code while they are opening their accounts. To get your FCMB referral link, use the steps below:
Log into your new FCMB account using the mobile application you downloaded earlier.
Tap on the menu icon and then scroll down and select "Settings."
Under the settings tab, tap on referral and an error message will pop up.
Don't worry about that, what you just need to do is to go and copy your FCMB account number and use the first seven (7) digits as your referral code.
If you liked this article, then please subscribe to our YouTube Channel or Join our Telegram Channel to stay updated with latest updates from us faster; Telegram Channel or Join our Telegram Group.