Are you finding it difficult to fund your existing piggyvest safelock? In this article, you will find the best solution to help you fund your piggyvest safelock anytime you wish.
I found it hard when it comes to funding my piggyvest safelock which led to me writing this article.
Piggyvest has been existing since 2016 and recently acquired the popular fintech app "Abeg" and rebranding it into "Pocket by Piggyvest".
With little effort, Piggyvest enables Nigerians with debit cards to consistently save small sums of money.
They automate the process of saving small sums daily, weekly, or monthly and only permit free withdrawals on certain withdrawal dates, thereby enabling you to save more by removing the temptation to withdraw.
Piggyvest is a platform that enables people and organizations to easily save money and make investments in the stock market.
What is Piggyvest Safelock?
With the fixed Piggyvest SafeLock option, you can earn up to 15.5% annually, typically paid upfront.
Your Safelock serves as your sub-account, allowing you to transfer and lock money from your debit card or Piggybank wallet for at least 10 days without having access to it again until it reaches maturity.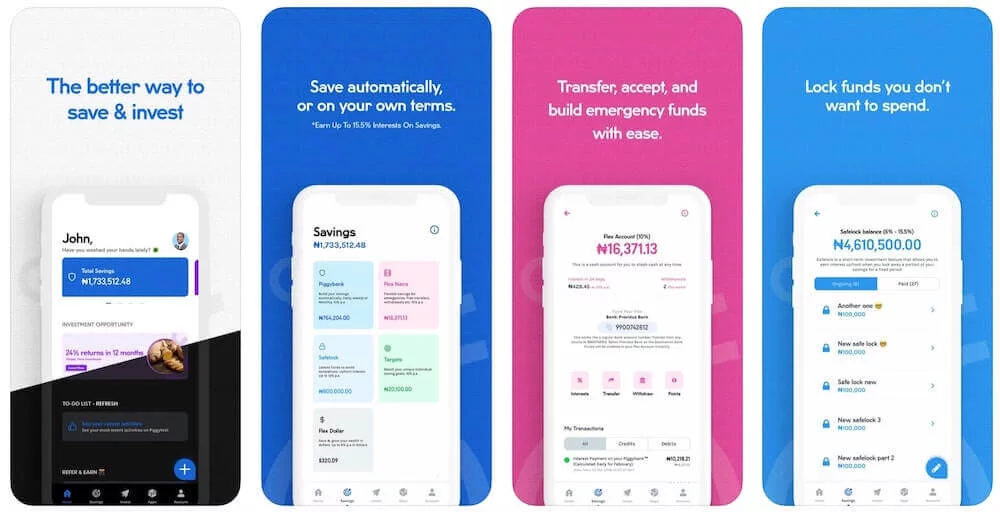 You can have different safelock for different reasons like rent, smartphones, birthdays, and a lot more.
After the maturity period, all safelock is paid back into your flex naira account which you can choose to withdraw anytime.
How to Fund Existing Piggyvest Safelock With Flex Naira
Open the Piggyvest app or log in via the website.
Fund your flex naira account by transferring money into the virtual account.
Once the transaction is successful.
Go to the Savings tab, then tap on piggybank.
Tap on Quick save.
Input the amount you funded or the amount you plan to add or fund to your existing piggyvest safelock.
Select a destination.
The destination must be my piggybank.
After the money has been transferred from the flex naira account to piggybank, go back to savings.
Navigate to the safelock section.
Click on the safelock you plan to fund.
Click on "Top up Safelock".
Now, input the amount you transferred or wish to fund.
Boom!
That's it.
Thanks for reading this article on "How to Fund Existing Piggyvest Safelock With Flex Naira", if you encounter any issue you can leave a comment below, and also please share this article with others using the share button below.
If you liked this article, then please subscribe to our YouTube Channel or Join our Telegram Channel to stay updated with latest updates from us faster; Telegram Channel or Join our Telegram Group.