Learn how to open a stripe account in Nigeria easily, we all have various reasons for searching for how to open a stripe account in Nigeria or a stripe account in Turkey.
Well, I have the best solution here.
Do you know, that you can open a stripe account without being in that country?
You probably also wondering why stripe is not supported in your country like African countries for example find it difficult to create an account with stripe.
After reading this article, you should be able to any stripe account successfully.
You can also use this Stripe account for other creator-driven platforms like Vocal, Gumroad, Substack, Twitter Revue, and others.
You must first confirm that Stripe supports processing payments in the country where you wish to register a Stripe account before proceeding. Your primary business country may not be that country.
Although using Stripe is free, they charge 2.9% plus 0.30 cents for each successful transaction that one of your customers completes.
Requirements to Open Stripe Account
A Business Formation in the US (LLC)
An EIN Number
A physical location in the country of your EIN
A US Phone Number & US Bank Account
A Government ID from any country
How quickly does Stripe handle transactions?
If your organization is not in a high-risk industry, Stripe payments can take anywhere from two working days to a week, depending on where you are located.
What currencies are supported by Stripe?
When compared to other online financial service providers, Stripe offers a wide range of support for over 135 different currencies from across the world.
How to Open a Stripe Account in Nigeria & Turkey
The tools from Stripe enable payments for every type of business, including marketplaces, software platforms, subscription services, and physical and online merchants.
PayPal and Stripe are incompatible. On your online store, you can accept payments separately using each of the two payment gateways.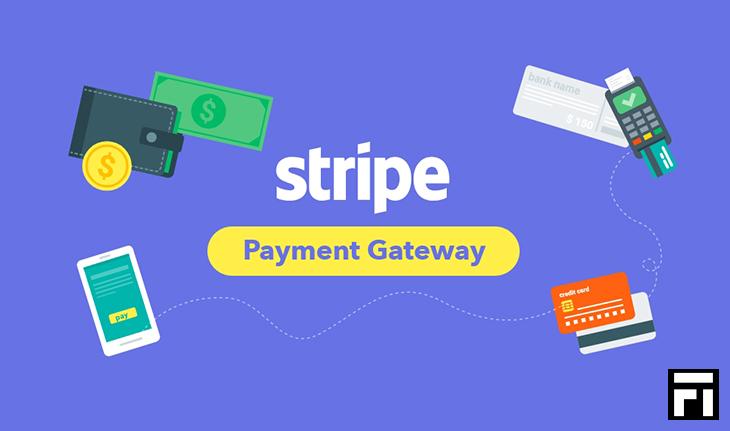 Set up an LLC for your Business in the US
Compared to other business structures like sole proprietorships and corporations, LLCs may offer a variety of benefits. You don't need a Social Security Number (SNN) to set up an LLC for your business in the US.
The state filing fee, which varies between $40 and $500 depending on your state, is the principal expense involved in incorporating an LLC.
Here are the best and most affordable states set up an LLC for your business in the US.
Because LLCs are easy to establish and keep up, you can concentrate on expanding your business rather than navigating the corporate red tape.
Kentucky imposes a $40 state filling and a $15 yearly Tax cost, compared to Colorado's $10 annual Tax fee and $50 state filling.
You wouldn't want to go through that process because California, for instance, levies a $70 filing fee and an $800 annual/yearly fee.
You would have to pay a steep filing state cost and a $300 annual tax fee if you founded your LLC in Delaware.
Which do you think is too high?
Having an LLC gives small businesses credibility, which is always advantageous.
How To Form a US Company Using Inc Authority
Yes, you don't need anyone to form a US Company.
Let me show you how to go about it easily.
With the help of Inc Authority, you can set up a US company really fast without any issue.
Online aid for LLC formation and business ownership, including help with foundational paperwork and other legal needs, is provided by Inc Authority.
With its corporate headquarters in Nevada, the business claims to have over 25,000 LLC and corporation formations every year and has close to 30 years of experience with small businesses.
Step 1: Visit Inc Authority Website
Firstly, you need to visit their official website here. Click on the "Get Started" button.
Step 2:  Select Entity Type and Filling State
In your entity type, select Limited Liability Company (LLC) and in the Formation State, select Kentucky, Colorado or Missouri.
Click on Save & Continue.
Step 3: Fill in Your Personal Details
Enter your first and last name, email address, and phone number here.
You'll need a US phone number. Download Dingtone and pay $29/year for a US phone number, or pay $7.99/month for a Skype number. Both allow calls and SMS.
You can also use a Google voice number, which is less expensive, just costs once, and is yours forever. We have so many means to get a US Phone number easily.
Step 4: Fill in Your Business Details
You must now provide your first and last names, email addresses, and US phone numbers. Additionally, in order to move on to the following stage, you must click the "Terms and Conditions" box.
Step 5: Business Address
You need a business address in order to proceed to the next stage, We have recommended the best and most reliable platforms for that.
Best place to get US Address quickly;
physicaladdress.com
virtualpostmail.com
shipito.com
Next, enter your business address and click on Save and Continue.
Step 6: EIN/Federal TAX ID
Your EIN (Employer Identification Number) will be used in place of your SSN in foreign nations where you are a non-citizen, such as the US (Social Security Number).
Your EIN number will essentially act as your SSN if you create a US company.
For just $49, Inc Authority will obtain your EIN or Tax ID on your behalf. This is reasonably priced in comparison to other services offered.
It's imperative that you include your EIN/Federal Tax ID. After saving, move on.
Step 7: Operating Agreement
An operating agreement is crucial since it demonstrates your ownership of the company.
If a subsequent issue arises, you will be able to resolve it in accordance with your operating agreement and Stripe's requirements.
Step 8: Inc Protection Advisor & Other Addons
The subsequent phases and the Inc protection advisor are upsells. They might not be exactly what you need to set up your stripe.
INC Protection Advisor. $27/month.
Lawsuit Protection. – $99.
Express Delivery – $49.
Domain Name – $29.95
Business License Package – $99
Step 8: Proceed to Payment
You will only need to pay the State Filing Fee, EIN, and Operating Agreement after completing the form successfully.
For providing this service, other formation companies demand exorbitant prices, while IncAuthority charges nothing.
You must now pay with PayPal, a debit/credit card, or both.
You can choose the $0 free delivery option (Electronic Delivery) for the delivery option, and they will be sent to your email.
Your LLC will be formed in less than a week, while the IRS will send you your EIN and Tax ID through FAX in 90 days if you are a foreign national.
Your business LLC should be set up with a valid Tax ID by this point, which may be used to create your Stripe account.
Don't forget to share! It's quite a helpful guide on how to open a stripe account in Nigeria and turkey.
If you liked this article, then please subscribe to our YouTube Channel or Join our Telegram Channel to stay updated with latest updates from us faster; Telegram Channel or Join our Telegram Group.