Hey Guys! In this article, I'm going to be enlightening you on How To Get and Register your PVC Online in Nigeria! It's no news that the 2022 Elections in Nigeria will kick off in a very short while and a lot of people have been searching for a quick and easy guide on how they can go about this! Well, I got you!
As a Nigerian, it is a necessity for you to have your PVC so that you can vote for who you want and collectively elect someone capable to be President to improve your living conditions. If you do not vote, you're allowing candidates that aren't supposed to be in the seat of power to have a big chance at being sworn in, and in the end, comes REGRET!
Now, before we go on with the simple steps on how you can register your PVC online in Nigeria, let's check out a few subheaders, like what your PVC is? Why it's important that you get it and some other important points. Let's start with;
What is PVC?
Your PVC is an acronym for "Permanent Voters Card". Now, this is pretty self-explanatory but I'll go further to define it as a card that's also a means of identification and it allows you to exercise your civic right to vote in the General elections. So, basically for you to be eligible to vote, you need to have your Permanent Voters card!
Now, I stated that your PVC is also a means of identification, so what information is contained in your Permanent Voters Card? Well, on your PVC, you'll have some physical attributes like your legal full name, Date of Birth (DOB), Occupation, Address, Gender, and your Photograph. It'll also contain digital attributes like your Fingerprint and this will be used to verify your identity when you go out to vote to avoid any fraudulent schemes.
How Do I Get My PVC as a Physical Card?
Well, with the steps I'll be explaining in a short while, you can register for your PVC online and you'll have a temporary voter's card, then you'll have to schedule a meeting and a pickup to get your Physical card from INEC (Independent National Electoral Commission).
What Do I Do If I Lose My PVC?
If by chance, you lose your PVC, it's very easy to request a new one, you can search for any INEC offices near your location and then you meet the Electoral officer in your location and you explain the situation, with little verification, you'll get a new one. Make sure you do this thirty days before any General elections as the processing of PVCs will be halted thirty days before any General elections. You will also be required to pay a fee for this!
How Can I Locate My Physical PVC After Registering Online?
Well, after following all the steps I'll be explaining in this article and you've successfully applied for your PVC, you can track the location of your card by clicking HERE
Where Will I Vote After Getting My PVC?
When you get your PVC, you will be mandated to vote in the polling unit specified on your card, while registering online, there will be an option to choose where you would like to vote during the upcoming General elections, make sure you fill in a location that's very close to where you reside to avoid unnecessary stress abeg! lol.
When is Voter's Registration Ending?
The Voter's registration will end on the 30th of June, 2022 for Physical registration.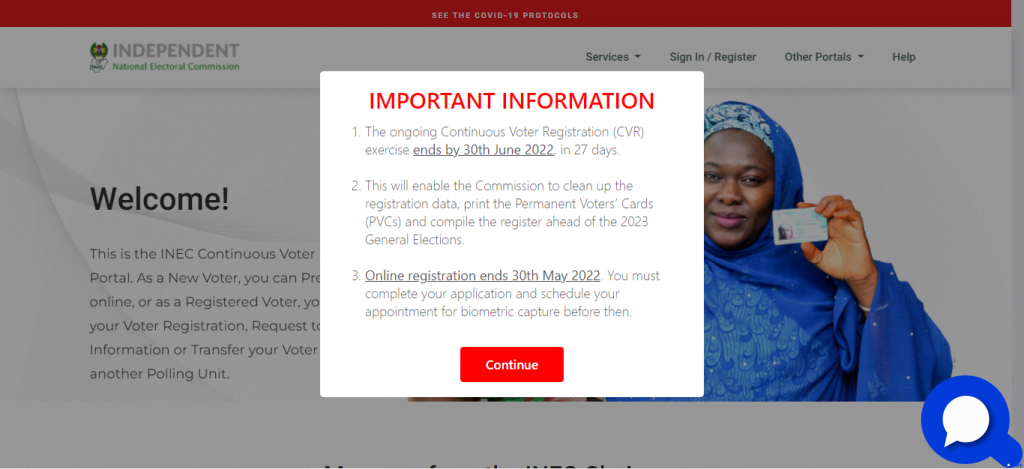 How Can I Change My Voting Location?
To change errors made on your Permanent Voters Card, follow these steps:
Send a letter to the Electoral Officer in the INEC office at your new location
In the letter, make sure your current address is specified there, you should also make sure your contact information (phone number) is specified
With the letter, attach a photocopy of your Permanent Voters Card and then Submit it
If your application is successful, you'll be notified and your voting location will be changed to a unit close to your current location.
To know more about this, you can also call this number – 0700-2255-4632
Now that we've checked out a few Frequently Asked Questions on Voting and the Electoral Process in Nigeria, let's check out How to Get and Register your PVC Online in Nigeria!
How to Get and Register your PVC Online in Nigeria!
To get and register your PVC Online in Nigeria, follow these steps thoroughly:
Visit the official portal where you will start the registration of your Permanent Voters Card. Here, you will see a "Sign In / Register" button at the top of the screen. Click on that to start your registration process.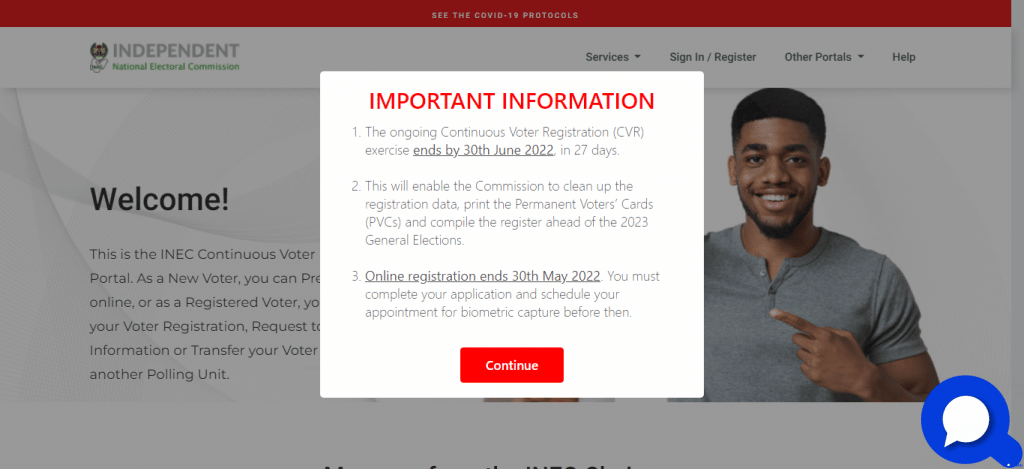 2. On this page, you can decide to create an account on the Portal using your Google account information by clicking on the red button labeled "Sign in with Google" on the left part of the screen. You can also decide to fill in the form at the right part of your screen with the heading "New Portal User"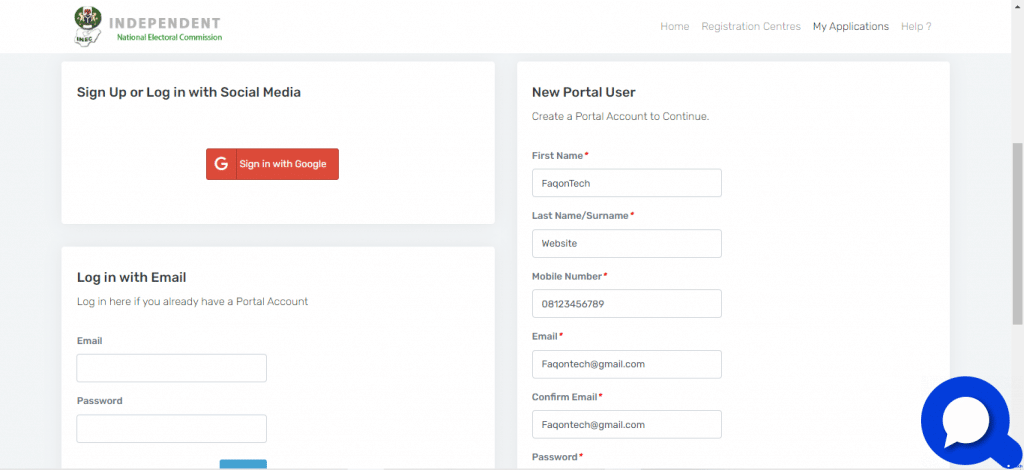 3. After registering and signing into your account successfully, you can now click on the first box provided that says "New Voter Registration"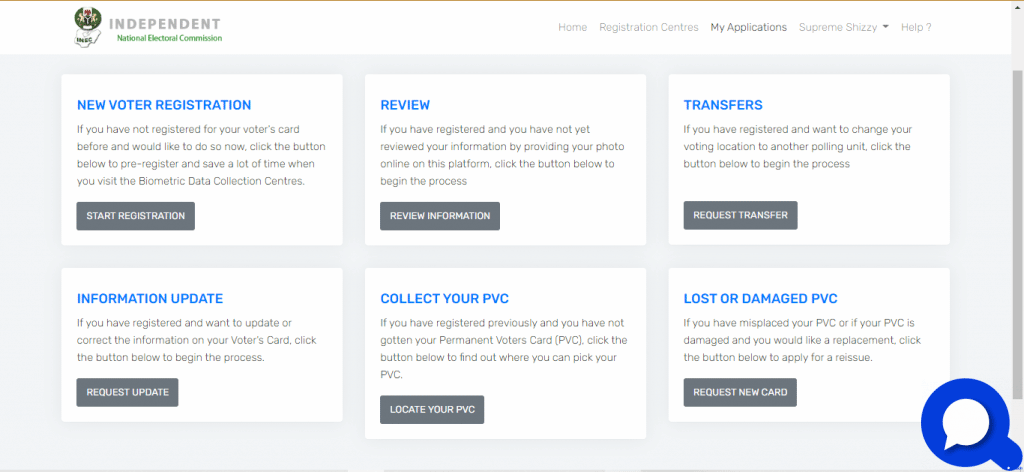 Now, before I continue with the steps, there is a YouTube video I want to recommend, In this video, all you need to know to register for your PVC on this website has been explained. Here's the video:
So that's the video and we can now get on with the steps…
4. Click on "Start Registration" and then a declaration page will pop up. On this pop-up, you will be prompted to ascertain that all the information you're about to provide is correct and that you will not fill in any false information. Click on "YES"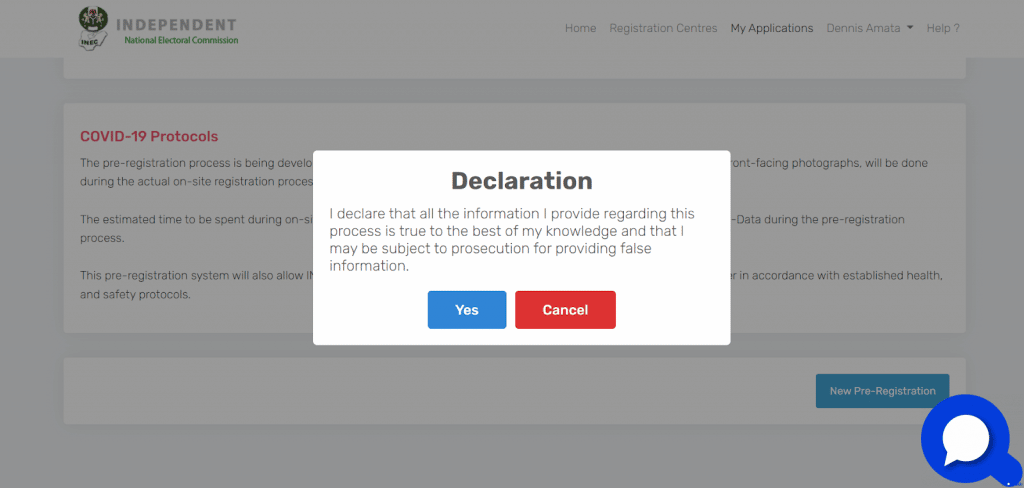 5. Now, you will see a long-form, In this form, make sure you fill out all your details correctly so that you will not have to pay any money to request for corrections, You will be asked basic stuff, like your full name, phone number, address, birth information, origin information, polling unit and lots more. You will also be asked to upload some documents to verify your identity, you can upload your driver's license or your NIN Slip.
6. Now, you will be asked to upload a photograph of yourself, to start this, tap on the "Start Camera" button. You will be asked to have a neutral and natural expression on your face while taking one of the photos and you will also be asked to smile in another. Lmao! I guess they added a joke amidst all the seriousness right?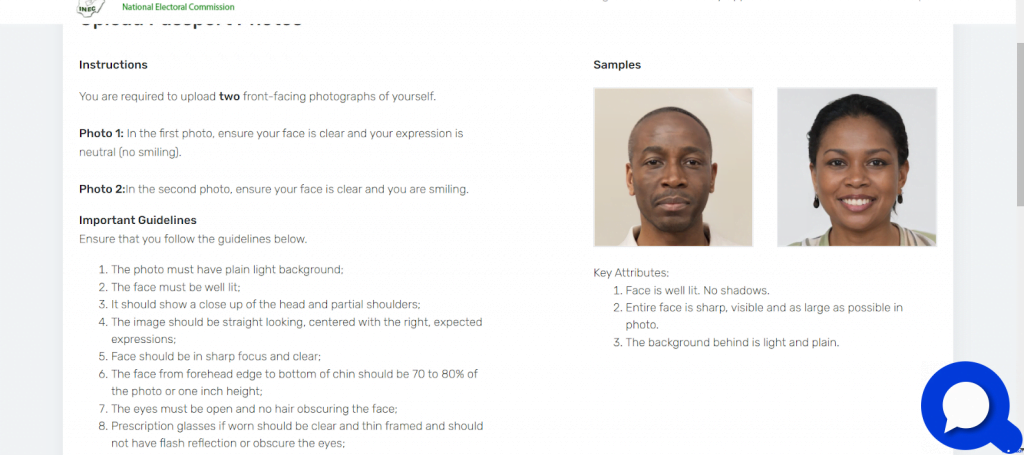 7. Once you have successfully captured and uploaded your photo, you will now have to schedule an appointment physically, make sure you put a time and date that's very convenient for you for your Biometric capturing – That's to capture your fingerprint. Also make sure you choose a location that's close to where you stay.
And that's all! Pretty easy right! I know. I make it sound easy and it actually is! Make sure you follow all these steps thoroughly and get your PVC very quickly.
Conclusion on How To Register Your PVC Online in Nigeria
Did you enjoy the article (How To Register Your PVC Online in Nigeria)? Well, we hope you did. If you have any questions you'll like to ask or if you missed any of the steps below and you need assistance, you can drop them in the comment section below.
If you also have any additions you think should be put in this article that could be helpful to others, make sure you alert us using the comment section below.
Extra Tags: How To Register Your PVC Online in Nigeria, Get and Register Your PVC Online in Nigeria, Easily Register Your PVC Online in Nigeria.