Do you know you can screen record your PC using Canva for FREE? In this article, i will show you how to record your Computer/Laptop screen with the help of Canva.
The same technology that enables you to record a computer screen's output goes by various names, including screen recorder, screen recording software, screencasting software, and screen capture software. On PCs, laptops, tablets, and mobile devices, screen recorders can be used.
We have so much software out there that can help you screen record your PC screen without issue but we are focusing on just Canva as most people don't believe they can record with Canva.
This Article will cover everything to help you start recording your screen, if you prefer to watch the video version, you can check out the video below;
How to Screen Record your PC Using Canva for FREE
Step 1: Open Canva on your Browser
Remember, this can only work on your computer/laptop. Currently, you can't record on your Mobile phone with Canva as the feature doesn't support Smartphones yet. Now Open Canva on your browser by visiting canva.com.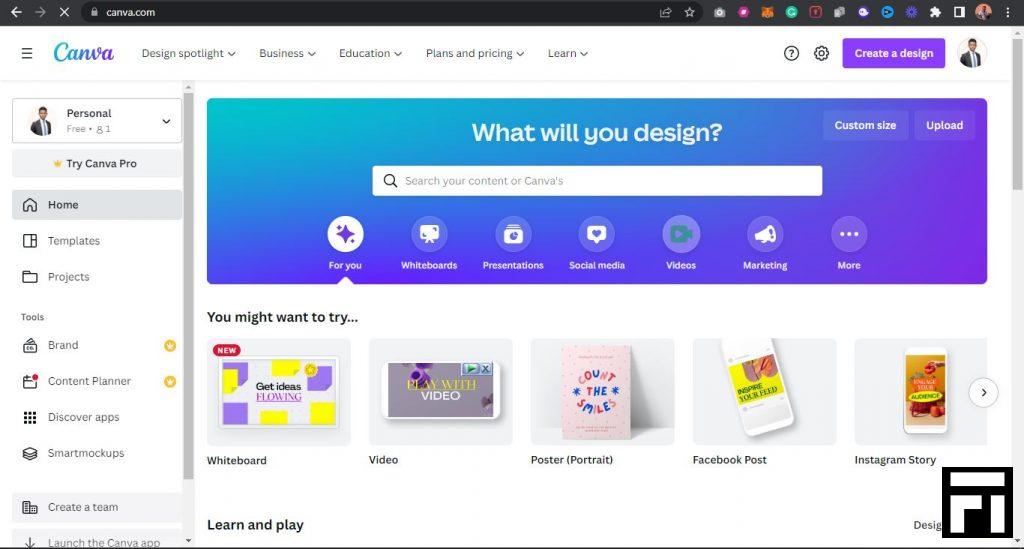 Make sure you log In to your Canva account (Free or Paid). Currently, you don't need a paid version before you can use this feature.
Step 2: Create a Document Video Format
Before you can start recording your screen, you need to set up your document or Canvas to enable you to record your screen. You can do this in two different ways, either by clicking on the "Video section" available in the "You might try" section if you scroll or look on your screen a little.
If you can't find it on your screen the second method will definitely help you get it done.
The Second method is also very simple, you need to click on "Create a Design" and search for Video.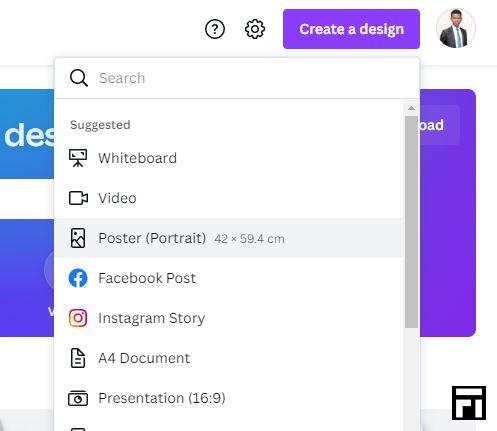 Step 3: Recording your Screen With Canva
Finally, you have set up your document successfully, now it's time to record your screen with Canva. Follow the steps listed below;
Click on the Upload section (located on the left panel)
You should see a "Record yourself" button.
Tap on it.
Before you can start recording, you need to select your Camera and Microphone.
Also, allow permission on your browser so it works properly.
There's an option to select either Camera only or screen sharing.
After choosing the screen sharing option, we have 3 different options. "Entire Screen", "Window", "Chrome Tab".
Select anyone you wish then proceed.
Now you can start recording your screen and if you want to save the recording you can click on the "Save and Exit" option.
Additional Tips
Additionally, you can choose to crop the entire video that was produced. And some Frames can accommodate that video as well!
You can edit the video right on Canva without having to leave Canva for another software, but for professional video editing, I always recommend Adobe Premiere Pro.
Canva is a fantastic free graphic creation tool for both amateurs and experts. I sincerely hope that this guide was helpful in teaching you how to record your computer screen in Canva and make the most of it.
If you liked this article, then please subscribe to our YouTube Channel or Join our Telegram Channel to stay updated with latest updates from us faster; Telegram Channel or Join our Telegram Group.