Here's a guide on how to sign up on Bluesky social app, Bluesky is a social platform built by Twitter's former-CEO Jack Dorsey.
Finally, the Bluesky social app is now available for the public but includes invite-only.
What Bluesky?
Bluesky is a social platform similar to Twitter, it was first introduced in October 2019 by Jack Dorsey and Bluesky team.
Bluesky plans to offer users a more transparent and built-on-decentralized architecture, this means that the company doesn't control the platform but the community of users will have a say in how the platform is managed and developed.
It's important to note that Bluesky is still in its early stages and there is no scheduled time for the platform to launch fully.
How To Sign Up on Bluesky Social App
Download and install Bluesky social app on your iPhone here.
The platform is currently "Invite-Only".
Once you get invited you can enjoy Bluesky Beta.
Users create a handle which is then represented as @username.bsky.social as well as the display name that appears more prominently in bold text, as on Twitter.
Take a look at the interface below;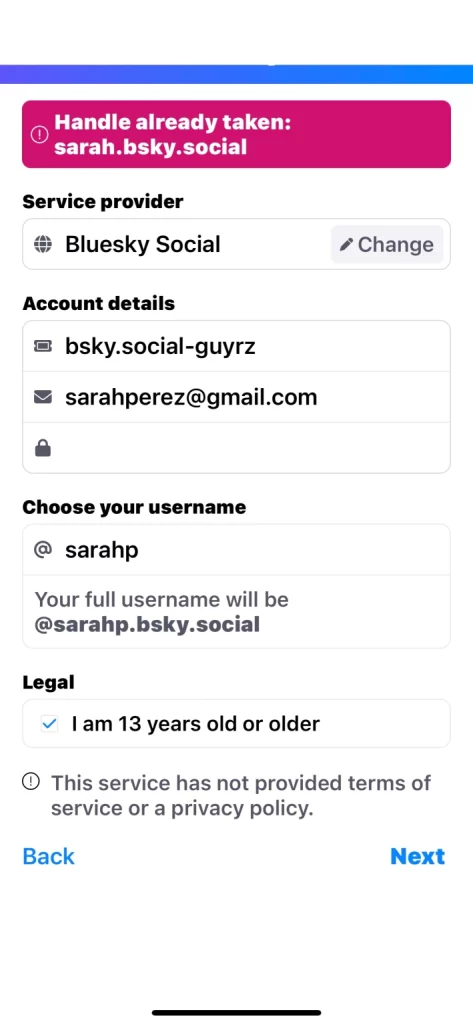 If you liked this article, then please subscribe to our YouTube Channel or Join our Telegram Channel to stay updated with latest updates from us faster; Telegram Channel or Join our Telegram Group.