Are you ready to make money with chipper cash app?
Well, you reading this article says it all.
YOU ARE READY TO MAKE THAT MONEY!
Let's learn about the Chipper cash app first before learning how it can help us make money online.
You might want to look into the Chipper Cash app if you reside in Africa (Nigeria, South Africa, Ghana).
A digital payment system called Chipper Cash was established in 2018 by Ham Serunjogi and Maijid Moujaled.
Although the business is situated in San Francisco, California, its main objective is to offer digital payment services to customers in Africa.
It is a mobile payment platform that enables you to use your phone to send money, pay bills, and buy goods and services.
Its cross-border capabilities are one feature that sets Chipper Cash apart from other digital payment providers.
Users can send and receive money free of charge within the seven African nations of Ghana, Kenya, Nigeria, Rwanda, South Africa, Tanzania, and Uganda.
But did you realize that the app also offers the opportunity to earn money?
Yep, you're right.
We'll discuss a few of the ways you can use Chipper Cash to make money in this article.
So grab a coffee, settle in, and let's get started!
Best Ways to Make Money with Chipper Cash App
Chipper Cash has different ways to help you make money with the chipper cash app, as we discover new methods to make money from chipper cash we will update this article.
Refer a Friend on Chipper Cash
One of the easiest ways to make money with the Chipper Cash app is by referring friends. It's as simple as the title "Refer a friend and Earn".
Currently on Chipper cash, when you refer a friend in the US to use Chipper cash and they also send money to any African country, you make N4,000 Naira instantly.
Cool right?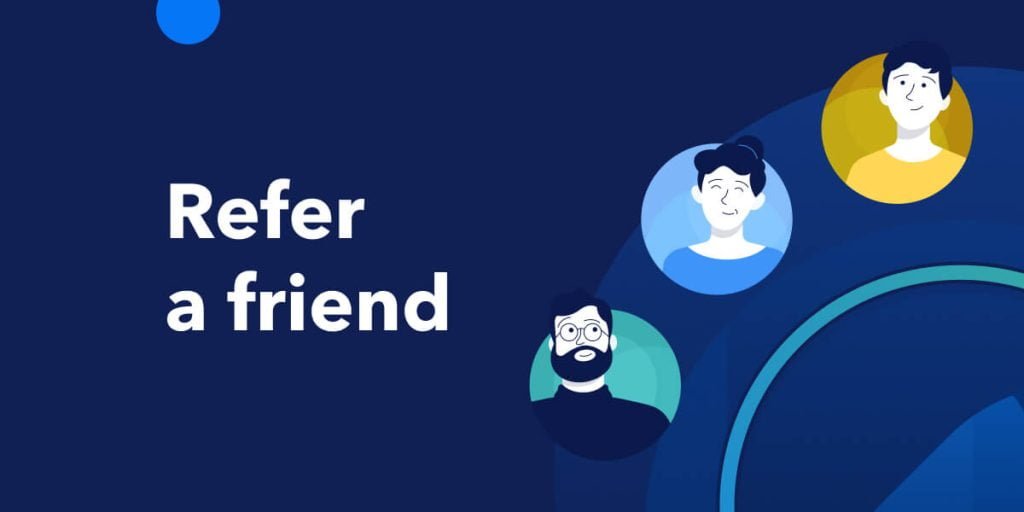 It doesn't end there, when you refer a friend in Nigeria or within any African country, you make N400 – N600 Naira instantly.
To refer a friend, simply share your referral link with them.
When they sign up using your referral link and complete their first transaction, they'll receive a referral bonus.
Use my Referral Code: XDD32 to get a bonus when you register on chipper Cash.
Participate in Chipper promotions
Users have the opportunity to earn extra money through campaigns that Chipper Cash frequently organizes.
Usually, these campaigns are published on the app, and you can take part by doing as instructed.
For instance, Chipper Cash might run a cashback program where customers can get a portion of their money back in the form of cash.
Moreover, Chipper Cash gives users the option to take surveys in exchange for cash incentives.
These polls typically ask questions regarding the app or other goods and services. Through the app, it's simple to take surveys and make extra money.
Sell Airtime with Chipper Cash App
Selling airtime is another way to make money with Chipper Cash app.
The app allows you to buy airtime, which you can then resell to your loved ones for a profit.
This is a fantastic method to earn some additional money, especially if you reside somewhere with few airtime merchants nearby.
Imagine purchasing an Airtime worth N2,000 Naira and getting a cashback of N500.
Invest in Stocks using Chipper Cash
Investor this is for you.
Do you know you can trade stocks right on Chipper cash?
Good news right? The chipper cash app is listed with popularly traded stocks like Visa, HP, Apple and a lot more.
If you're looking to make money in the long term, you can invest with Chipper Cash.
Bitcoin Trading in Chipper cash
This feature is limited to some countries, with chipper cash you can trade cryptocurrencies like Bitcoin, Ethereum, USD coin, Avalanche, Dogecoin, Polygon and Solana.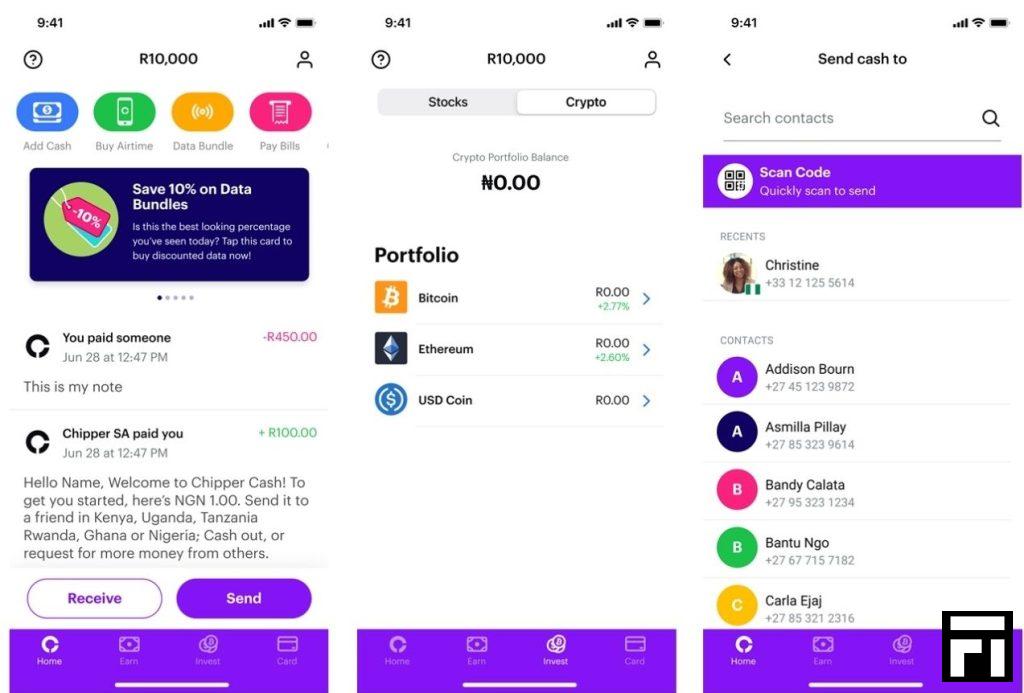 These are the basic tips for making money with crypto as a beginner and it involves buying when the price is low and selling when the price is high.
If you are advanced in the Crypto market then you probably want to use margin trading or futures trading which is available on Binance.
Conclusion: Make Money with Chipper Cash app
Whether you want a part-time or full-time income, the Chipper Cash app is a terrific way to earn money.
You can begin generating income with the app right now by using the numerous alternatives described in this post.
The Chipper Cash app offers a variety of methods to make money, including referring friends, taking part in promotions, selling airtime, Trading Crypto and investing in stocks.
If you liked this article, then please subscribe to our YouTube Channel or Join our Telegram Channel to stay updated with latest updates from us faster; Telegram Channel or Join our Telegram Group.