You don't need to be a developer or know how to code to build a website or e-commerce store anymore. Link in bio has become a popular tool among creatives, and brands in the past few years, which has majorly excluded the African market.
Previously, creators were focused on creating content specifically for large media giants, but now they are focused on creating personalized content that fans love and ultimately makes them money.
According to SignalFire analysis, there are over 50 million creators with over 96% of creators being amateur with little to no marketing or monetization.
Whereas creators were once focused on creating content for major media outlets, they are now focused on creating personalized content that fans love and, ultimately, make money from.
Given how compelling the results are, it is believable to examine the evolution of the creator today, how forward-moving the creator economy is, and those working to accommodate them.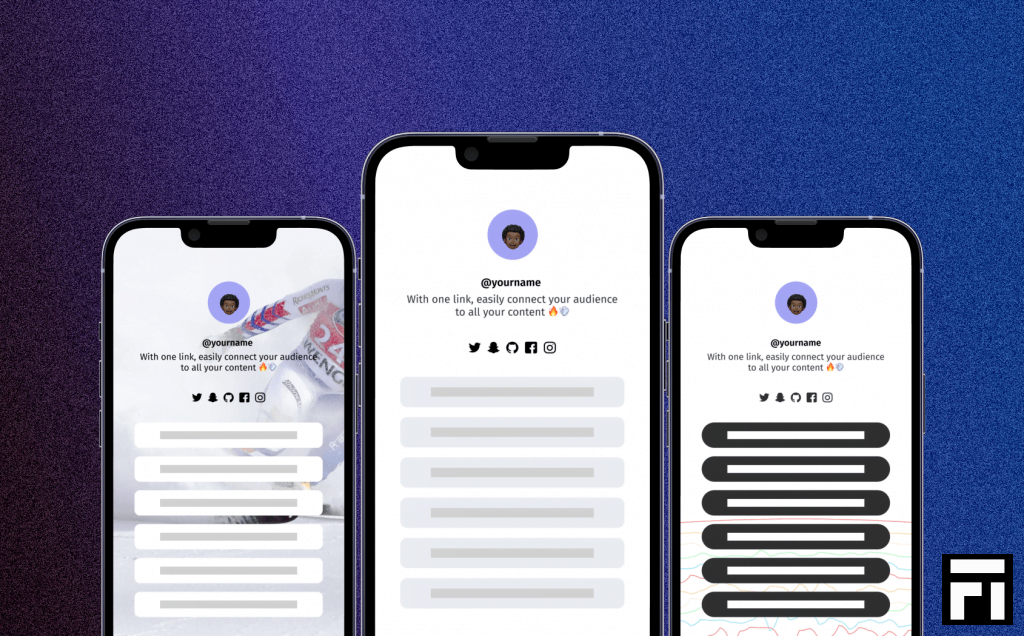 Looking at how creators are benefiting from their link in bio, it is to say needless to say that social media can be a huge benefit for entrepreneurs.
Social & Conversational commerce has become a more redefined and direct way to make sales, which is quite different from online marketplaces such as Jumia, Paystack Storefront, Flutterwave Storefront and other storefronts offered by fintech companies.
According to Forbes, TikTok, Instagram, Facebook, and WhatsApp have become a one-stop destination for Gen Z to find products.
GeoPoll survey in 2019, also reported that Africans use Facebook and Instagram more for online shopping rather than traditional e-commerce sites.
It's easy to see why social media has become an important tool for both creators, and small business owners to build their online presence which in turn brings in money.
The little to no requirement for digital expertise makes it more accessible to less tech-savvy creators and sellers.
For small businesses without access to funds or the ability to open a store, social commerce offers an opportunity to grow their business at a high rate and increase sales.
Biocatlog founders have created a platform to simplify creators' content and make it easier for their audience, a "one link to catalog of links".
Small business owners are also not left out, of the integration of conversational and social commerce. It's easier for sellers to collate orders from their customers and keep an inventory.
Every feature on the platform is essential for every creator, so Link in Bio is a content tool designed to be easier for anyone to follow you everywhere online, saving you the hassles associated with maintaining an online presence.
Product Pages also help sellers showcase their products and bring sales directly from their socials.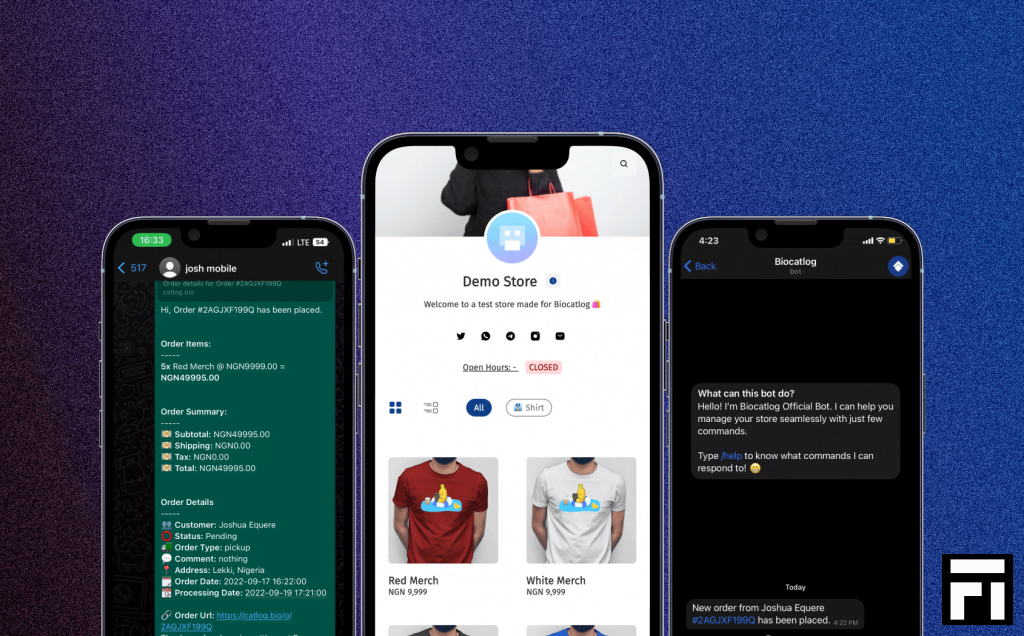 According to the Co-founder, Josiah he said: "Say I have a Youtuber which I'm a big fan of, I have to keep track of all other social media accounts to learn about new content, merchandise, etc."
"It's really stressful keeping track of your favourite content creators nowadays, Link in bio tool has made it easier for fans like me to learn about new content or products. All I have to do is click their link in bio on any of their social media accounts and learn about their latest youtube video, tweets, merchandise, and their current playlist I can groove to."
"This is why Biocatlog has created a highly intuitive web app that can allow you to take control of your content and build an online presence."
"Compiling your links, products, and receiving notification on a new order from your WhatsApp or Telegram account, Biocatlog helps make your life easier as a small business owner or creator."
"The embedded conversation commerce enables interaction between buyers and sellers before buying a product, this is important in customer retention, we plan to be able to process payment soon and improve order delivery."
"We're currently in Private Beta where a few people have access to using our product, we hope to launch public beta in a few weeks."
The platform is only available for early access at the moment as they aim to make the platform a better-tailored tool. You can join the early access program, click here.
Biocatlog is working hard to build an ecosystem for creators and small business owners by building an online presence where they get to showcase their content and products.
To find out more about Biocatlog, send an email at support@biocatlog.com or visit https://www.biocatlog.com
You can also follow @biocatlog on, LinkedIn, Twitter, and Instagram.
If you liked this article, then please subscribe to our YouTube Channel or Join our Telegram Channel to stay updated with latest updates from us faster; Telegram Channel or Join our Telegram Group.