Here you will learn how to change your Bank account in the Daraz seller account, this article will explain everything you need.
Well, if you are new to Daraz.pk or you haven't heard about it…
Every seller on Daraz wants to withdraw their earn commission into their bank account, you might have input the wrong bank account and you wish to change it again, well this is your guide.
Daraz is an eCommerce shopping platform in South Asia with more than 20+ Million customers in Pakistan, Bangladesh, Nepal, and Sri Lanka with the acquisition of Daraz by the world's e-commerce giant, Alibaba Group.
Amazon charges sellers a monthly subscription fee, but Daraz sellers pay no subscription fee; Daraz commission rates vary by product.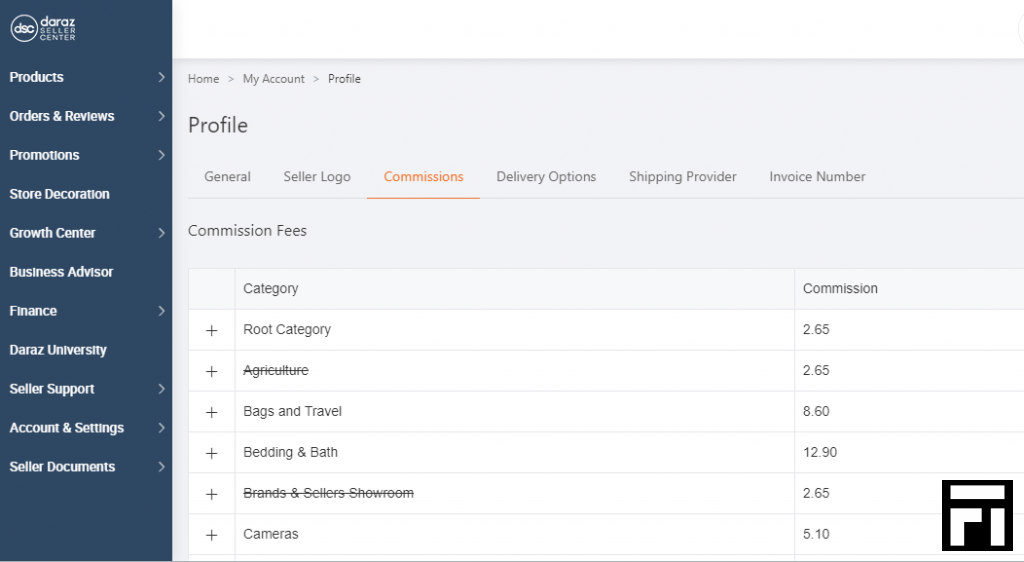 Sportbikes have the lowest commission rate of 0.80%, while Watches Sunglasses Jewellery, Shoes & Clothing, and Sport Watches & Sunglasses have the highest commission rate of 17.20%.
Daraz has more than 40,000+ Daraz Sellers and you can also earn more money by signing up also.
What is Daraz Seller Account?
Daraz Seller Center is a platform designed particularly for Daraz Sellers that allows you to take orders and sell across Pakistan by registering your products and uploading them to Daraz's online marketplace, where you will get paid for your purchase directly into your account.
When signing up on Daraz, you can select the type of Daraz Seller account that fits you well;
DarazMall Seller: You can sign up as a DarazMall Seller if you own a brand or you an authorized distributor.
Local Seller: You can sign up as a local seller if you are based in Pakistan and it's your first time selling online.
Global Seller: You can sign up as a global seller allows you to buy products from abroad in your local currency or any method accepted on Daraz.
Digital Sahulat: You can sign up as a Digital Sahulat if you want to sell digital goods on Daraz Marketplace and the platform also has high-level security.
How to Change Bank Account in Daraz Seller Account
Log Into your Daraz Seller Account here.
Navigate to Account & Settings.
Click on Profile.
Now click on Bank Account.
Input the new Bank account information in the required box.
Then Submit when you are done.
If you enjoyed this article, consider sharing it with your family & friends using the share button below. You can also leave a comment below if you encounter any issues.
If you liked this article, then please subscribe to our YouTube Channel or Join our Telegram Channel to stay updated with latest updates from us faster; Telegram Channel or Join our Telegram Group.