The Oraimo Watch Pro has to be one of the most popular accessories ever sold by Oraimo since its inception and for a good reason. The Oraimo Watch Pro is a very affordable Smartwatch that features almost everything you still need in a Smartwatch with interesting features such as a blood oxygen monitor, heart rate sensor, respiratory monitor, and 24 fitness modes to mention a few, and still doesn't disappoint when it comes to general functionality or battery life.
In this article, I'll highlight every single feature of the Oraimo Watch Pro and also tell you if it's worth the purchase.
How Much is The Oraimo Watch Pro?
The Oraimo Watch Pro will cost you about 26,500 Naira. But even with higher retail prices, you will definitely be able to get it below 30,000 Naira.
What's New in the Oraimo Watch Pro?
The Oraimo Watch Pro is very similar to the OSW 16 but with some upgrades which I'll be getting into later in this article. Looking at the packaging of the Oraimo Watch Pro, the packaging of the Watch Pro is different. The Watch Pro comes with a bigger box compared to the OSW 16 that was released earlier.
The box of the Oraimo Watch Pro may be bigger but it contains no extra accessory. Apart from the watch, all you have is the user guide and your warranty card in the slim casing. Oraimo gives you a one-year warranty on the Watch Pro, so if you encounter any issues with your watch, you can fix it for free as long as it's an issue covered by a warranty.
Deep into the Oraimo Watch Pro's Packaging and Design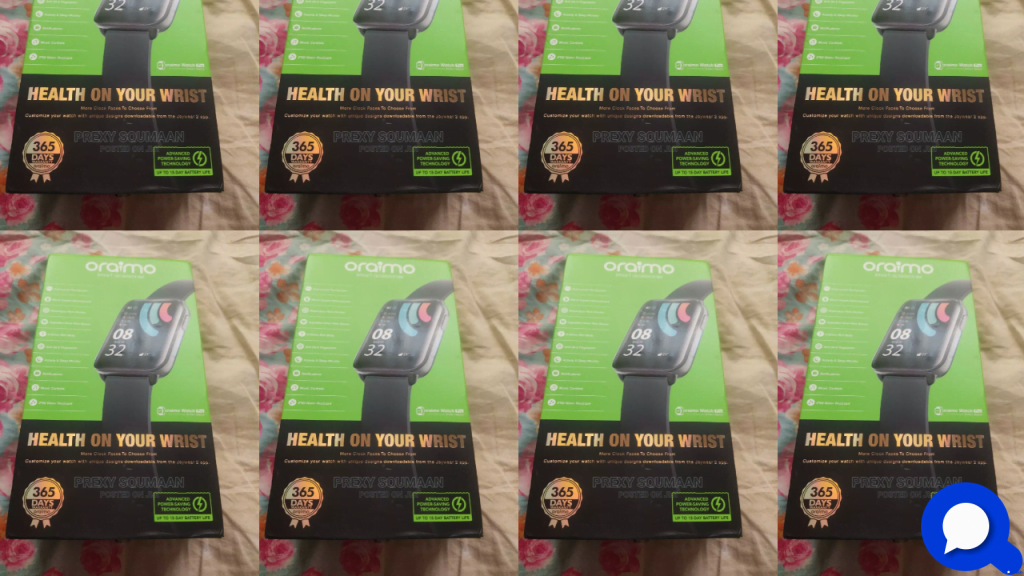 The sleek-looking smartwatch is in its own compartment in the box. It is nicely designed and almost looks like an iWatch. It has a nice curve on the left and right edge of the glass there is only one button on the right side of the watch.
At the bottom of the watch you'll find the watch sensors and the charging connector it comes with a USB cable that connects easily to the watch. The charging connector is magnetic and it snaps really well as soon as it gets close to the connection spot.
The straps on the Oraimo Watch Pro are made of rubber and the gray color blends perfectly. The straps can easily be removed and replaced and Oraimo has different color straps that are sold separately, you can get that from the Online website or a retail store near you.
How To Use Your Oraimo Watch Pro
Using your Oraimo Watch Pro is very easy and doesn't require any advanced technical know-how. After confirming that your Oraimo Watch Pro is charged, turn it on. After the boot process and your Smartwatch is turned on, follow these steps:
Download the Joywear 2 Application on the Google Playstore or Apple Appstore using your Smartphone
Agree to the Terms and Conditions to use Joywear 2
Now, click on "Register Now" and create an account on the Joywear 2 application
Allow all the required permissions requested by the application
Now, select your Gender, input your height, weight, age, and target steps
You will now be asked to turn on your Bluetooth for connectivity to your Watch Pro Smartwatch. Click on "Allow" and then click on "Select Device"
Make sure your smartwatch is close to you so that the scanning process can detect your Smartwatch
After finding your Smartwatch, you can now use the application to customize your Smartwatch as you wish.
Oraimo Watch Pro Features
The Oraimo Watch Pro has a body that is 9.5 millimeters slim and it is very lightweight and not uncomfortable to wear the strap has a small extension within it that helps lock it in place when you wear it so it won't come off. With the Watch Pro, you get features like Blood oxygen measurement, a Heart rate sensor, and a respiratory monitor.
You can also find features like Sleep tracking if you wish to track how long you sleep. You can turn on your Watch Pro by tapping the face twice. You can also turn on the watch using this method. When the watch is worn on your wrist, you can turn it on bust be raising your wrist. The sensor will detect that you want to check its face and it'll just automatically turn itself on.
The Oraimo Watch Pro comes with Bluetooth 5.0 which allows for fast and reliable connectivity. So, you shouldn't have any issues like poor or slow connectivity.
The Watch Pro being a Health and Fitness oriented Watch comes with plenty of workout modes. You have outdoor running, and indoor running, and if you are using a treadmill you also get an option for that, you get an option for cycling, sit-ups, skipping, different kinds of sports, and also yoga.
You can use all of these modes to track your workout routine, thanks to the strong straps wearing the watch for long hours and it does not get inconvenient so, you can easily use it for long and intense workout sessions.
You also do not need to worry about sweat or water damage as the watch is ip68 water and dust resistance so you can actually take the Oraimo Watch Pro swimming as well. This Smartwatch works really well with style.
Oraimo Watch Pro Battery Life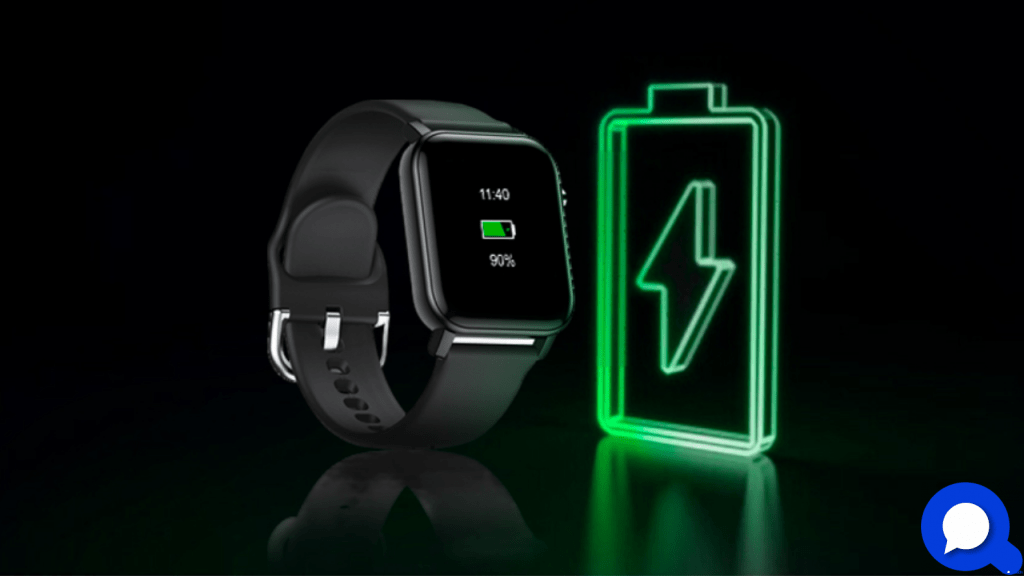 The Oraimo Watch Pro has a 200-milliamp battery which has an impressive standby time according to the Company and this Smartwatch should have a standby time of up to 15 days. I can't confirm how accurate that is, but with what I've seen in the OSW 16, you should be able to use this Smartwatch for 6 to 7 days without charging.
Wrapping Up
You have now come to the end of this article. I hope you enjoyed it! In my conclusion, after looking at the features that the Oraimo Watch Pro offers, I'd personally recommend this to anyone who needs an affordable Smartwatch with perfect functionality.
Want to see more articles like this? Well, turn on notifications for this website using the notification bell at the bottom-right corner of your screen if you're using a laptop, and enable notifications using the notification bar at the top of your screen if you use an Android or iOS device.
If you have any questions relating to this article, make sure you drop them in the comment box below. And, if you have anything you think needs to be added to this article that'll make it more helpful to others, please indicate that in the comment section too, I'll make sure to add it in the article and give due credit. Thanks for reading.
If you liked this article, then please subscribe to our YouTube Channel or Join our Telegram Channel to stay updated with latest updates from us faster; Telegram Channel or Join our Telegram Group.