Learn how to deposit naira and buy crypto on flitaa easily, Flitaa is a crypto exchange platform that allows you to buy crypto, deposit, and swap in Nigeria.
Flitaa became popular when it became part of the first crypto platform to list Wakanda Inu, a crypto token inspired by Africans.
With a number of soon-to-be-released use cases in the works, including NFT marketplace, Decentralized exchange, Launchpad, and a staking platform, we have once again shifted our attention to supporting the communities that surround our devoted and esteemed holders.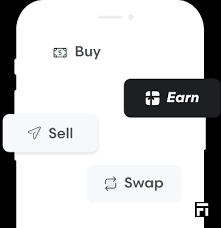 The token is still available to buy and sell on Flitaa alongside other cryptocurrencies like Bitcoin, Ethereum, tezos, and a lot more.
In this article, you will learn how to deposit naira into your flitaa account and also buy crypto on flitaa quickly.
Without wasting much time, let's get started.
How to create an Account on Flitaa
Before you can deposit naira and buy crypto on flitaa it's required that you create an account, so let's talk about how to create an account on flitaa before moving into how you can deposit naira and buy crypto in Nigeria.
On the create account page, input your correct personal information.
Then continue.
Now, you should receive a verification code (One-time password) code to either your email or phone number.
After you have passed the verification.
You should see your dashboard.
You have successfully created an account with flitaa, now you need to get verified (upgrade to level 3). Upgrading to level 3 will help you buy crypto and make use of other features on the app.
Follow the steps below to upgrade your flitaa account.
On your Dashboard, navigate to profile.
You should see level 0 and a text button close to it saying "Increase limit".
Click on it and upload your National identity number (NIN).
The NIN verification takes up to 24 hours.
After your account is verified, you can proceed to deposit Naira and buy crypto.
How to Deposit Naira on Flitaa
Here's a quick guide on how to deposit Naira on your flitaa account.
You might want to install the flitaa app on your phone if you haven't.
On your dashboard tap on deposit.
Then tap on cash token NGN.
Select from the list of merchants provided on the app.
Now, input the amount you wish to deposit.
Tap on continue.
Send the money to the merchant bank details provided.
Avoid adding any word related to Crypto In the Note or Narration when transferring the money to avoid getting your account banned.
Use the transaction id as a reference.
Reference is also known as Note or Narration depending on the bank's mobile app.
Once you have done the transfer, tap on "I have transferred".
That's all, your account will be deposited in less than 5-10 min.
How to Buy Crypto on Flitaa
Open Flitaa app or visit Flitaa via the website.
On the dashboard section, you should see available cryptos you can buy.
You can also tap on the Exchange tab and then click on Buy.
Select a Crypto.
Input the amount of the particular you wish to buy.
That's all.
Your Deposited naira will be used in buying cryptos on the app easily.
Thanks for taking the time to read through this article on "How to deposit naira and buy crypto on Flitaa", if you enjoyed it please consider sharing it with others. Leave a comment below, if you encounter any issues with while using the app.
If you liked this article, then please subscribe to our YouTube Channel or Join our Telegram Channel to stay updated with latest updates from us faster; Telegram Channel or Join our Telegram Group.