Simply said, eSIM eliminates the requirement for a real SIM card – and hence a SIM card slot – on your smartphone. While the number of smartphones that use it has stayed relatively limited, with Apple revealing that the iPhone 14 Pro and the base iPhone 14 would be eSIM-only with no option for Physical Sim Cards, it's only a matter of time until other smartphone makers follow suit.
SIM is an abbreviation for Subscriber Identity Module, which is the technology that allows a cell carrier to link your device to your account so that you may communicate over its network. When you get a physical SIM card from a cell provider, they register its unique identity on their network. When you enter the SIM card into your smartphone, it registers with the network, and you're good to go.
What's an eSIM?
The word "eSIM" refers to an integrated SIM card. There are no actual SIM cards involved, and you are not obliged to physically change them out. eSIM must be supported and activated by the carrier or network, and not all carriers now support eSIM yet.
An eSIM is essentially a little chip inside your smartphone that functions similarly to the special NFC chip used in payment technologies such as Google Pay and Apple Pay.
Because the information on eSIMs is rewritable, you may change your operator with just a phone call. They are extremely simple to add to a data plan; linking devices having eSIMs to your mobile account takes only minutes.
Advantages of Using an eSIM
It saves various cellular profiles and therefore works effortlessly all around the world.
Unlike physical SIM cards, no special slot is required. As a result, it is perfect for devices with little space.
The sim card cannot be lost like a Physical sim card because it is attached to the device.
You can control an eSIM over the air. As a result, network operators can easily utilize it.
It offers the same level of protection and security as a detachable SIM card. It also ensures the billing process's integrity in roaming conditions.
Connections and subscriptions can be easily managed using eSIM. As a result, end customers do not need to handle several SIM cards.
Disadvantages of Using an eSIM
When a Smartphone breaks, it is simple to transfer data to your new phone if the SIM card is intact. This is not allowed with eSIM devices. Therefore, users must rely on the cloud to access data like as texts, contacts, and other essential information.
It is a concern for consumers who do not want to be monitored when using eSIM. SIM card users may easily remove their SIM cards, making it impossible for network carriers to trace them.
Users who own and use different Smartphones at a time may do so easily with SIM cards. It is not feasible with an eSIM card because it is incorporated into the mobile phone's motherboard.
It is possible to hack and retrieve data from an eSIM via cloud hosting.
It is difficult for network operators to adopt globally in order to guarantee smooth operations.
What Smartphones Currently Support eSIM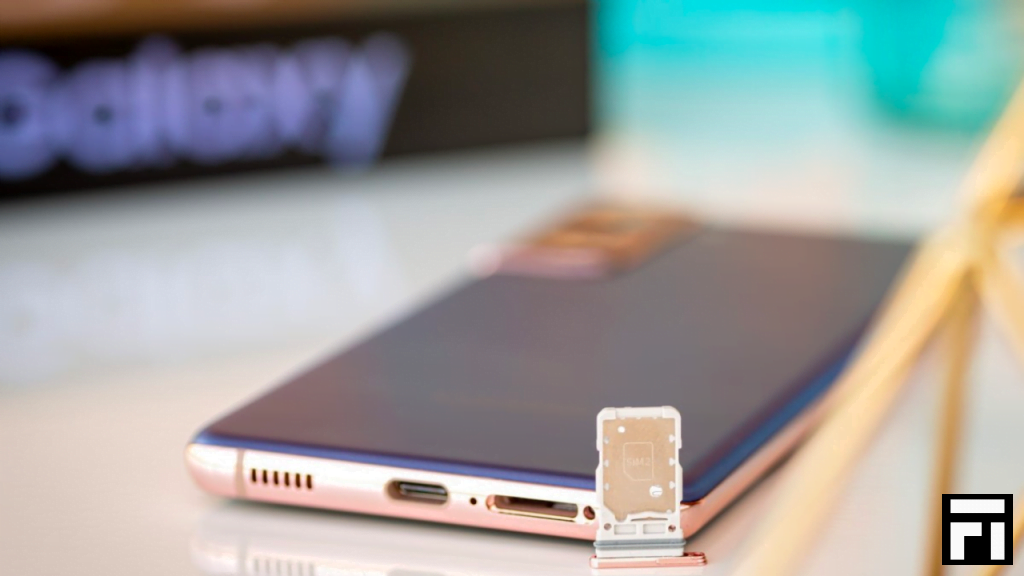 Apple has confirmed that the iPhone 14 Pro and base iPhone 14 will be the company's first eSIM-only smartphones after dual SIM compatibility from the iPhone XS forward. It is also used in the iPad Pro and all Apple Watch models since the Series 2.
Google's Pixel 2 also supports eSIM. However, it was initially exclusively used for Google Fi in the United States. Since the Pixel 3, all Pixel Smartphones have supported eSIM as an alternative alongside a traditional SIM card.
This is also true for Samsung's Galaxy smartphones, starting with the S20 series.
eSIM compatibility has also been added to the Motorola Razr flip phones, as well as eSIM compatibility in Windows 10 & 11. Some cellular modem-equipped devices, like Snapdragon-powered PCs, can use eSIM instead of a regular nano SIM.
Oppo unveiled the world's first 5G standalone (SA) capable eSIM, which was included in the Find X3 Pro smartphone. This effectively implies that eSIM may now handle the most recent 5G networking standards, having reduced latency 5G SA networks being deployed globally.
How To Get MTN and 9Mobile eSIM in Nigeria!
Here in Nigeria, eSIMs are already available and compatible with your local network provider, but it is not widespread yet, and only a few people use them. But, with the launch of the iPhone 14 and the fact that traditional sim cards cannot be used on the Smartphone, lots of Nigerians will have to adopt eSIMs if they'd like to upgrade their iPhones.
To get an MTN and 9Mobile eSIM here in Nigeria, check out the articles below:
Did you enjoy the article? Well, I hope you did. If you have any questions, you'll like to ask regarding eSIMs on Android phones, iPhones, and flip phones. You can drop them in the comment section below.
If you also have any additions you think should be put in this article that could be helpful to others or if any corrections need to be made, please make sure you alert me using the comment section below.
If you liked this article, then please subscribe to our YouTube Channel or Join our Telegram Channel to stay updated with latest updates from us faster; Telegram Channel or Join our Telegram Group.